Over the last few years, Thunderbolt has become a more common feature in laptops. Since the release of Thunderbolt 3, which uses the ubiquitous USB Type-C connector, a growing number of laptops have included this functionality. With Thunderbolt 4, the experience has been standardized, ensuring that every Thunderbolt laptop delivers the same high-speed performance as Thunderbolt 3.
Best Finest Gaming Laptops Of All Time (2022)
1. Lenovo ThinkPad X1 Carbon
The ThinkPad X1 Carbon Gen 9 from Lenovo was already one of the best business laptops on the market. This year, it has a number of significant modifications that elevate it to new heights. It has a taller 16:10 display, for example. For a long time, 16:9 was the standard on laptops, and this was largely due to the fact that movies were shot in this format.
The PC industry is now returning to larger screens. It also reintroduces the power button to the keyboard deck, which also serves as a fingerprint sensor. It's not circular like on ThinkBooks, oddly enough. The ThinkPad X1 Carbon is equipped with Intel's new 11th-generation vPro CPUs, which include Iris Xe integrated graphics, Thunderbolt 4, faster memory, and other features.
Prices for ThinkPads are subject to change. Basically, the way Lenovo.com prices work is that there is a made-up complete price that is never used. There's always a deal that changes based on the time of year. If you know anything about ThinkPads, you'll know that the ThinkPad X1 Carbon is available in any color you desire, as long as it's black.
Lenovo sent me a flat black model, which is a traditional design. There's also a black carbon fiber weave pattern if you're looking for something a little more flashy. However, this isn't one of those ThinkPads where you can choose between carbon fiber and aluminum.
This one is made of carbon fiber, hence the name Carbon. Carbon fiber is a strong and lightweight material that stands out against the much heavier aluminum. This laptop is extremely light, weighing only 2.49 pounds.
This is about as light as you can go without sacrificing quality. For years, the ThinkPad X1 Carbon was not just the most expensive ThinkPad, but also the lightest. The ThinkPad X1 Nano is now available, weighing in at around two pounds.
So, why would you choose the X1 Carbon over the X1 Nano, which is significantly lighter? There are definitely advantages and disadvantages to each, but one major advantage of the ThinkPad X1 Carbon is that it still retains the legacy ports that your company will most likely require. Dual Thunderbolt 4 connectors, another USB 3.2 Gen 1 Type-A port, and an HDMI 2.0 port are located on the left side.
Thunderbolt 4 allows you to power two 4K displays or one 8K panel from a single connection. You can also connect an external GPU to it. This is not, however, an upgrade from the ThinkPad X1 Carbon. That isn't a criticism of the Gen 9 model; rather, it is a compliment to the Gen 8 model.
If an OEM used the complete standard, Thunderbolt 3 could achieve the same thing. However, there was a minimum standard that stated the port would only use two lanes, resulting in 20Gbps speeds rather than 40Gbps.
Unfortunately, because nearly no OEMs made it easy to find out what you were getting, there was no way to know what you were getting. As a reviewer, I'd just hook up two 4K monitors to every laptop I got. The good news is that the ThinkPad X1 series made advantage of the complete Thunderbolt 3 interface. To cut a long tale short, the port isn't an improvement over last year's.
Best Laptops For Students In 2022
The Lenovo ThinkPad X1 Carbon Gen 9 has been redesigned from last year's model, although it doesn't look like it. It's by design that most ThinkPads look the same.
This is a general trend we're witnessing in the sector. Taller screens can be found in a variety of places, including Microsoft Surface products with 3:2 screens, the Lenovo ThinkPad X1 Titanium, and the HP Elite Folio.
Due to the laws of physics, not all screen sizes are created equal. Because screens are measured diagonally, a 14-inch screen with a 16:10 aspect ratio has a bigger surface area than a 14-inch screen with a 16:9 aspect ratio. The larger the surface area, the closer you go to a square.
Let's get started with what's new to me, because after reviewing dozens of Lenovo PCs, this is the first one it's supplied me with the Privacy Guard display. The idea is that anybody gazing over your shoulder won't be able to see what you're working on. It's a feature I've seen on a number of HP EliteBooks, so I was interested to see Lenovo's take on it.
I had to compare the ThinkPad X1 Carbon to the HP Elite Dragonfly to determine which has the superior privacy display. As you can see from the images above, HP has done just that with their newest Sure View Reflect.
As the product has evolved over numerous generations, HP has placed a strong emphasis on this. Lenovo's privacy screen is also quite nice, although it's a little different. Rather of making it impossible to see what's on the screen, it's often easy to view it even if you can't read the text.
There's one more strange difference between the two items. HP's Sure View privacy display is activated by pressing one of the function keys. To turn it on, press Fn + D on your keyboard. It's just odd to me since if you don't know the key combination to activate it, you might not even realize you have it.
If you choose the Privacy Guard display, you will have to make certain compromises. Even when the feature is disabled, the viewing angle is not as wide as it would be on a standard screen. There are four possibilities in all.
There's a non-touch panel with a brightness of 400 nits, a touch panel with a brightness of 400 nits, a touch Privacy Guard panel with a brightness of 500 nits, and a 500-nit UHD panel with Dolby Vision HDR compatibility.
Lenovo sent me a ThinkPad X1 Carbon with an Intel Core i7-1185G7 processor and 16GB of RAM. It's quite fantastic. It's the same chip family we've seen in prior generations, so it's still designed for efficiency. It does, however, include Iris Xe graphics with 96 execution units.
In the corporate PC world, this is a major deal. Intel's 10th-generation processors, codenamed Ice Lake, were the first to employ a 10nm process when they were revealed last year.
Intel, on the other hand, had been delaying its 10nm process for years, and when it finally did, it couldn't create enough chips. Ice Lake was flanked by Comet Lake, which used the same 14nm architecture as Skylake.
2. Microsoft Surface Pro 8
The Surface Pro 8 represents the most significant upgrade to the product since the Surface Pro 3. The Pro 3 did, in fact, give us Surface as we know it today. It was the first time we saw the contemporary Surface Connect connector, the first time the pen used N-Trig, and it was the first time a 3:2 display was included. Aside from the Surface Pro 4's small rise to 12.3 inches and the Surface Pro 7's addition of USB Type-C, not much has changed since 2014.
The product has now undergone a redesign. It includes a larger 13-inch screen with slimmer bezels and a new Slim Pen 2 that can be placed in the keyboard. It's also made of aluminum rather than magnesium, as is customary. Finally, the Surface Pro with Intel processor seems like a modern device.
From the front, a Surface Pro 8 looks identical to a Surface Pro X. You wouldn't be able to detect the difference. It's intriguing since, unlike when the Pro X was first released, Microsoft is now attempting to unify these product lines into a single 'Surface Pro' family.
The Surface Pro 8 is the first Intel-powered Surface Pro to be made of aluminum, which is one of the major upgrades. Every Surface Pro has been made of magnesium since the beginning of time. That's the signature Surface material, which we've seen on the Surface Book, Surface Studio, Surface RT, and Surface Go, among others.
Aluminum was originally used in laptops, and it appears to be becoming increasingly common. The Graphite color is the model Microsoft supplied me. Since the Surface Pro 6, Microsoft has offered Black and Platinum (only Platinum from the Pro 3 through Pro 5, and just Black before that), but with the aluminum construction, both colours appear a little different now. The aluminum construction appears to be more attractive.
It is, however, heavier. Because magnesium is a significantly lighter substance, it has traditionally been used. The Surface Pro 8 is over a quarter-pound heavier than the Surface Pro 7 or the Surface Pro X. The Pro X is still slimmer and fanless thanks to the improved design.
Because you can still see the opening around the sides for a fan, the Surface Pro 8 looks like a hybrid of a Pro 7 and a Pro X. It's only 0.04 inch thicker than a Pro 7, but 0.09 inch thicker than a Pro X. Lift the kickstand to reveal a panel that may be removed to change the storage.
Removable storage is important for a variety of reasons, not the least of which being the lower cost of updates. It's a major concern for companies that handle sensitive information.
Some PCs require data destruction when being recycled, while others just require removal in order to be serviced. The Surface Pro 7+ has this feature, which was first seen on the Surface Pro X and Surface Laptop 3.
MicroSD expansion is one thing you won't find under the kickstand. In fact, Microsoft has finally reduced the number of ports available. Microsoft used to brag about including USB Type-A on its tablets and refused to put any form of USB Type-C on its Surface devices back when Apple was looking to the future and adopting Thunderbolt 3 before anybody else.
The world has changed. On the right side of the tablet, there are two Thunderbolt 4 connectors, and below them is the Surface Connect port. However, while the USB Type-C ports have been changed, the Surface Connect port has not been upgraded. It's still USB 3.2 Gen 2 with 10 Gigabits per second.
That means Thunderbolt 4 ports are faster, easier to charge because they use the same cable as the rest of the system, and superior in every manner. The volume rocker is kept on the left side at the top by Microsoft, but that's it. Even the power button is located on the right side of the device.
It's past time for the Surface Pro to get a makeover. The Surface Pro 8 is the most significant update to the Surface Pro line since the Surface Pro 3. We used to have this strange 10-inch tablet that was too small to be a laptop but too thick and hefty to be a tablet. But it was the start of something, and the Pro 3 was where that concept was refined.
However, Microsoft clung to that design for five generations, making the Surface Pro 7 appear outdated when it was released. The Surface Pro 8 finally brings the Pro lineup up to date. The resolution remains the same at 2,880 1,920 pixels, but the refresh rate has changed to 120Hz.
The increased refresh rate results in smoother motions and a more pleasant overall experience, something we've seen from mobile phones for a few years. Surprisingly, it's disabled by default. The Surface Laptop Studio has a 120Hz refresh rate, whereas the Surface Pro 8 has a 60Hz refresh rate.
This is most likely to save battery life. A little tablet like this just cannot accommodate the same battery capacity as a larger laptop like the Surface Laptop Studio. Obviously, lowering the refresh rate to 60Hz is beneficial. The remedy to this is Dynamic Refresh Rate, which will be available in a future firmware update for the product.
This would automatically lower the refresh rate while you're doing tasks that don't require it, saving battery while still providing a boost when it's needed. A 5MP webcam with 1080p 30fps video recording and an IR camera are included in the bigger top bezel.
It's a fantastic webcam, and Microsoft deserves credit for it. With the Surface Pro 3, the company introduced a 5MP webcam, which was something that just a few suppliers were doing in 2014. In this age of working from home, it's much ahead of the curve.
3. Dell XPS 17 9700
I'm a sucker for 17-inch laptops that don't require any additional hardware. Everything is designed for 15-inch laptops, let's face it. I can't tell you how many 17-inch devices I've tested that are too big to put in my bag. However, this is where the Dell XPS 17 comes into play. It's a 17-inch laptop in a 15-inch chassis with the InfinityEdge screen, so it fits where you need it to.
The Dell XPS 17 9700, released last year, was the first of its kind in a decade. With Intel Tiger Lake-H processors and NVIDIA GeForce RTX 30 series graphics, the XPS 17 9710 is primarily a spec boost.
While the larger screen provides for a more immersive experience, the larger chassis also allows for greater power than the XPS 15 (which I also have; the story of the sexiness of that screen is for another day; all I'm saying is stay tuned). But, once again, the short version of this review is that Dell hit the ball out of the park with the XPS 17 9710.
Dell's XPS laptops now come in a variety of hues, including a frost color with a woven glass fiber keyboard. However, this is not the case with the Dell XPS 17. This device is still available in the company's Platinum Silver hue, with a black carbon fiber palm rest.
It's a traditional Dell XPS design that we've seen for years, and I'm guessing it sells better than the other options on the XPS 13 and XPS 15; otherwise, it'd be the default. When I say "classic style," I'm referring to the braided but smooth keyboard deck, as well as the grayish-silver lid with the metallic Dell brand stamped on top. The Dell XPS lineup was revamped a few of years ago, starting with the XPS 13, and continuing with the XPS 15 and XPS 17 at the same time.
There are more metallic accents on the borders of the new design, and there are fewer ports, of course. In fact, Dell's premium laptops are the only Windows laptops that don't include a USB Type-A port. Apple's Macs are the only other place you'll find it. The Dell XPS 17 does, in fact, have four Thunderbolt 4 connectors, two on each side.
This is a major deal, and it addresses my greatest gripe with the XPS 17 from last year. Dell opted for the base standard rather than the full Thunderbolt 3 ports. Thunderbolt 3 is technically capable of doing the same things as Thunderbolt 4, however its base specification was half that of Thunderbolt 4. It was also one of the first things I tested on review units because you had no way of knowing what you were getting.
As a result, rather than supporting two 4K displays on a single device, it would only support one, with the second screen having a lesser resolution. The port on the Dell XPS 17 9710 will allow you to use your Thunderbolt dock to its maximum potential. The Dell XPS 17 has a 17-inch screen, which may seem obvious, but it's actually more common for a 17-inch laptop to have a 17.3-inch display.
However, this is uncharted area. We've noticed a comeback of 16:10 laptop screens in the last year or so. Dell updated the XPS 13 to accommodate the new aspect ratio, which was subsequently carried over to the revamped XPS 15 and the all-new XPS 17.
Because 17-inch laptops are uncommon, especially in the premium market, this display is noteworthy. It's available in FHD+ and UHD+ resolutions, but there's no OLED version like the XPS 13 and XPS 15. There are no 17-inch OLED laptops on the market because the panels are just not available.
But that's fine. One thing I've always noticed with Dell's OLED laptops is that the non-OLED panels are so good that it's practically impossible to discern the difference between them and the OLED versions. Dell sent me the XPS 17 UHD+, and everything in sRGB, Adobe RGB, NTSC, and P3 is either 100 percent or near 100 percent, according to my testing.
Dell, of course, has tiny bezels on all four sides. This is how you can pack such a large screen into a chassis that is yet small enough to fit in your bag. It also gives an immersive experience, of course. The webcam is concealed within the top bezel. Unfortunately, it's still 720p, despite the presence of an IR camera for Windows Hello.
Dell is currently in a difficult situation due to the pandemic and the number of individuals working from home. You may recall that the webcam used to be located beneath the display a few years ago. Every year, when we were briefed on the new Dell XPS laptops, I would inquire as to whether the webcam had been relocated. "How often do you use the webcam?" they'd respond. Of course, the answer at the moment was never.
That is, in fact, the case. People didn't care about webcams two years ago. That's why a $3,000 laptop with a 720p webcam and a $300 phone with a 1080p 60fps front camera are both available. It was just not a priority for the PC market, and considering how long it takes to plan goods, this is reflected in the devices that are currently arriving.
It puts Dell in a difficult position with the XPS because the bezels are now so narrow that nothing decent can fit in there. If the webcam is extremely important to you, you should instead look at Dell's Latitude lines, which all include FHD webcams this year. While cameras haven't always been popular on consumer PCs, they've always been popular among business customers.
When it comes to larger laptops, you really need to think about what you want because they start to break down into numerous categories. If you're seeking for a productivity-focused ultrabook with a larger screen, the 2.98-pound LG gram 17 may be of interest.
However, a 17-inch laptop's larger chassis allows for more powerful internals, which is where the Dell XPS 17 comes in. It's powered by Intel's 11th-generation 45W processors and NVIDIA's GeForce RTX 3060 graphics.
The Dell XPS 17 is far more focused on power than something like the gram, which is geared on portability. If you're into photo and video editing, this is the laptop for you. The RTX 3060 graphics come with NVIDIA's Studio drivers, which are optimized for creative work, and the CPU may be unlocked up to a Core i9 processor.
If you want, you can switch to Game Ready drivers, and yes, there's plenty of power here for gaming. According to my experience, battery life is roughly six hours with power on the balanced setting and screen brightness in the middle.
This occurred while I was at work; I don't do battery testing by streaming countless hours of video because that isn't how most people use their computers. I use it normally and keep track of how long it takes for the battery to die.
4. Razer Blade 2022
Everyone is showing off their latest and best laptops at CES 2022, and Razer released improved versions of its three flagship Razer Blade laptops, the Blade 14, 15, and 17, during the show. These new versions, of course, have better specs than prior generations, with the newest hardware from AMD, Intel, and NVIDIA. They also have enhanced cameras throughout the board, as well as other minor enhancements.
Because this is more of a hardware refresh, not much has changed in terms of design and features. The new Razer Blade variants aren't available straight away, like most laptops introduced at CES 2022, and they have slightly variable availability dates among the models.
The Razer Blade 15 and 17 are the first to be on sale, with pre-orders beginning January 25th. In the first quarter of this year, full availability will be achieved. Each of the three laptops on our list comes in a variety of configurations, so prices may vary depending on the model you choose.
The Razer Blade 14 (2022) costs $1,999.99, which is less than last year's model because it now includes a GeForce RTX 3060. Razer didn't reveal prices for all configurations, but the 2021 model of the Razer Blade 14 with a GeForce RTX 3080 cost $2,799.99.
Prices for the new model are expected to be similar, if not somewhat higher. The NVIDIA GeForce RTX 3060 GPU and Quad HD 240HZ display model of the Razer Blade 15 (2022) starts at $2,499.99. Except for the 4K AMOLED option, which costs $3,999.99, models with a GeForce RTX 3070 Ti cost $2,999.99, while most variants with an RTX 3080 Ti cost $3,699.99. Although the price is high, this is one of the best 15-inch laptops available.
Finally, the Razer Blade 17 (2022) costs $2,799.99 for the model with a GeForce RTX 3060 graphics card and a Quad HD 165Hz display. Most versions with an RTX 3080 Ti cost $3,999.99, while those with a GeForce RTX 3070 Ti cost $3,199.99.
The 4K 144Hz panel, which costs $4,299.99, is an exception. Intel's 12th-generation H-series Core CPUs, notably the Core i7-12800H or Core i9-12900HK, are now available in the Razer Blade 15 and 17.
These new processors have a hybrid architecture that combines high-performance and energy-efficient cores to deliver improved performance while consuming less power. These two versions have a total of 20 working threads, with six high-performance cores and eight efficient cores. Meanwhile, AMD's latest Ryzen 9 6900HX processor powers the Razer Blade 14.
Best Laptops For Aerospace Engineering Students
This one has a more typical core structure and, like its predecessor, features 8 cores and 16 threads, as well as 4.6GHz boost speeds. Despite being more comparable to last year's model, it still has significant under-the-hood changes, making it even more powerful.
Both AMD and Intel's latest processors now enable DDR5 RAM, which Razer uses across the board and has clock speeds of up to 4800MHz. You can also expect higher performance from this new memory because it should be substantially faster than DDR4. Similarly, all of these laptops now use PCIe Gen 4 SSDs for storage, providing even more speed.
All of these laptops, especially the RTX 3070 Ti and 3080 Ti, come with the new and enhanced GeForce RTX 30 series graphics card. The RTX 3080 Ti laptop GPU, according to Razer, outperforms the Titan RTX GPU for desktops, and it comes with 16GB of GDRR6 RAM, whereas other RTX 3080 variants only featured 8GB.
Meanwhile, the RTX 3070 Ti outperforms the RTX 2070 Super by up to 70%, though Razer did not specify how much faster it is when compared to the ordinary RTX 3070.
The Razer Blade 15 arrived in 2021 with a 4K AMOLED display with a 60Hz refresh rate, however it appears that the 2022 models will not have that option. If you want to use the laptop for gaming, the top-tier configuration now includes a 4K IPS display with a 144Hz refresh rate, which you may want to consider upgrading.
5. Dell XPS 13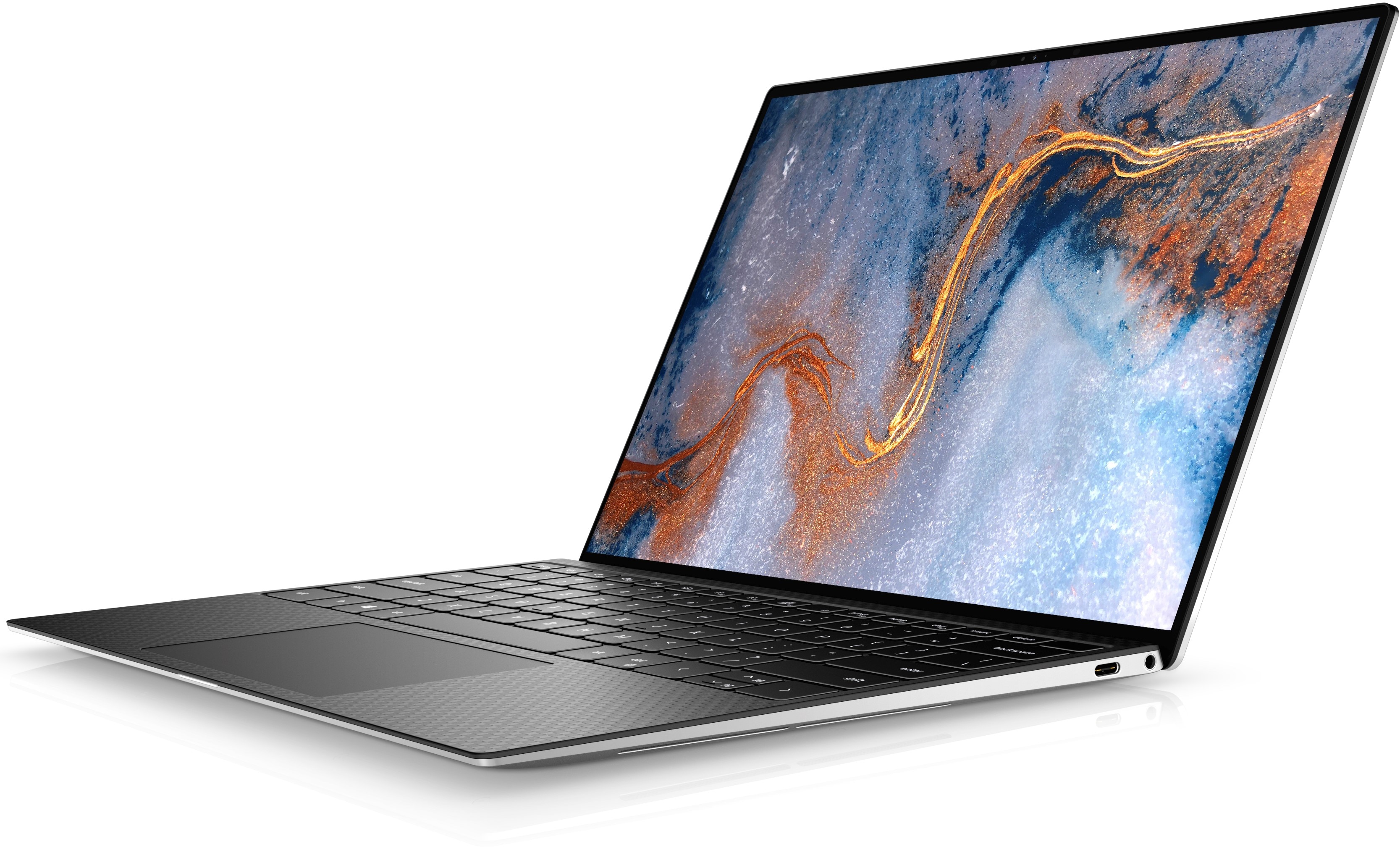 Isn't it common knowledge that the Dell XPS 13 is one of the best laptops available? That's great. Thank you for taking the time to read this, everyone! Just joking. When it comes to the XPS 13, there's a lot to talk about, and what impresses me is how the lineup keeps getting better with each generation.
I recall the XPS 13 being a compact wedge-shaped PC with a silver aluminum frame and a carbon fiber weave keyboard when it was first released. Dell then added more colors, finally put the webcam above the screen, and revamped its flagship 13-inch laptop only last year.
The Dell XPS 13 9300 was the revised model, while the new XPS 13 9310 is essentially a spec boost. Intel Tiger Lake processors, Thunderbolt 4, quicker memory, and Iris Xe graphics are among the features. Another significant update is the inclusion of an OLED display, which is featured on our review device.
It took longer for vendors to develop an OLED alternative because the display was changed to a larger 16:10 aspect ratio. The Dell XPS 13 is constructed from a single block of CNC-machined aluminum, as is customary. Yes, the chassis is even smaller than the one used by Dell a few years ago, when the XPS 13 was advertised as a 13-inch laptop in an 11-inch chassis.
Best Laptops For Cybersecurity in 2022
Dell's messaging hasn't altered, although the assertion isn't exactly as accurate as it formerly was. No one else was doing tiny bezels like Dell when the first XPS 13 with an InfinityEdge display was released.
Although small bezels are more frequent these days, most bezels are still not as narrow as those on the XPS 13. The grayish-silver color that the Dell XPS brand is known for is still available, however the model I received is Frost with a white glass fiber weave palm rest.
This is the more attractive color option, and I believe Dell is aware of it. I'm not clear why the classic color is still the default; for example, the XPS 17 is still only available in this color.
This edition of the XPS 13 9310 weights 2.8 pounds, which is relatively light for an aluminum laptop. If you choose an XPS 13 9310 model without a touchscreen, it will weigh only 2.64 pounds, which is about as light as it goes for aluminum laptops. Yes, lighter laptops exist, but they must be made of lighter materials such as carbon fiber or magnesium.
The XPS 13 9310 is quite thin at 14.8mm, slightly thicker than the previous model, however it lacks the wedge shape. Only two Thunderbolt 4 ports, a microSD card slot, and a 3.5mm audio connector remain on the Dell XPS 13 9310. Although the Dell XPS 13 9300 had two Thunderbolt 3 connections, Dell has always employed the barebones Thunderbolt 3 specification.
Best Laptops With 1080p Webcam
That means that instead of earning 40Gbps by using all four lanes, they only got 20Gbps. In addition, instead of supporting two 4K monitors on a single connection, they only supported one.
Thunderbolt 4 requires all four lanes as a minimum requirement. As a result, you may now connect two 4K displays to a single HDMI connector.
This is critical, especially because so many people work from home and you may require a multi-monitor configuration while still having one port available for a dock or other device. The Dell XPS 13 9310 features a 13.4-inch screen with a 16:10 aspect ratio, which is taller than the previous model's 16:9.
Displays are measured diagonally, so while the surface area appears to be similar, it is significantly larger, taller, and narrower. The Dell XPS 13 9310 has four screen combinations to choose from, two of which are Full HD+ resolution and two of which are Ultra HD+ resolution.
The FHD+ comes in two flavors: touch and non-touch; interestingly, that's the only non-touch display choice for a clamshell. The UHD+ alternatives are 3,4562,160 OLED or 3,8402,400 IPS LCD, with Dell boasting 100% DCI-P3 color gamut on the OLED and 90% on the other.
It also calls for a 100,000:1 contrast ratio rather than 1,500:1 and a 400-nit brightness rather than 500-nit brightness.
The bezels of the XPS 13 9310 are as small as they are on most laptops, and this is true on all sides. There was more of a chin with the prior design, which had the webcam underneath the screen. Dell wouldn't even be able to put the webcam behind the screen today if it wanted to.
Unfortunately, the webcam on the new XPS 13 9310 isn't excellent, and it probably never will be. It's so small that fitting it in the top bezel alongside an IR camera is a feat of engineering, but the quality suffers as a result. It's still 720p resolution, but to be fair, you're probably buying this machine for the tiny bezels at least partly. To get a nice webcam in there, you'd have to defy certain physics.
The Dell XPS 13 9310 comes with two 2.5W Waves MaxxAudio Pro-tuned speakers for audio. They have a fantastic sound. They get nice and loud, so if you're streaming content on this laptop, you'll love it. Dell Cinema is a feature that consists of three components: CinemaColor, CinemaSound, and CinemaStream.
CinemaColor is all about the screen, with Dolby Vision HDR support and settings for movies, sports, low blue light, and more. CinemaStream focuses your network traffic for your streaming content, and CinemaSound is the strong audio tuned by Waves MaxxAudio.
Dell Cinema is all about providing you with a fantastic entertainment experience, as the name implies. Almost every OEM understands that when you buy a laptop, you're likely to use it for both personal and professional purposes, thus play is just as vital as work.
The Dell XPS 13 9310's keyboard has a 1mm key travel. Because the industry is clearly moving toward shallower keyboards, this is very standard. The keyboard is nice and accurate, but while it's a good keyboard, HP and Lenovo are doing some incredible things with it. The power button is integrated into the keyboard, and it also serves as a fingerprint sensor.
As a result, you can choose between facial recognition and fingerprint scanning for Windows Hello, making this a terrific laptop to acquire for Windows Hello support. Despite the fact that the sensor is incorporated inside the power button, you must still touch it once it has booted up.
Your finger is scanned when you first press it on any other laptop with a fingerprint scanner for Windows Hello, so it may immediately log you in. Dell considers this a security issue since it believes you may leave your PC between pressing the button and the XPS 13 booting up.
The new XPS 13 features a Microsoft Precision touchpad that supports all of your favorite movements. Dell is also moving toward larger touchpads, which is welcome given that Apple was previously the only company to do so.
Another thing I'd want to mention is how much I enjoy the glass fiber weave palm rest. It has a textured feel to it, as opposed to the more typical carbon fiber weave palm rest. This is, without a doubt, the more elegant design for the Dell XPS 13. It's also available on the XPS 15, which is a brand-new laptop.