Trends in the tech industry come and go, as they have for decades. Some trends, on the other hand, tend to last longer and become part of the mainstream tech industry. The replacement of hard disk drives (HDDs) in laptops with solid-state drives is one such trend (SSDs).
Why? Because of their fragility, slow reactivity, and high power consumption, hard disk drives have become outdated. Solid-state drives, on the other hand, offer long-term performance, 100 times the performance of traditional hard drives, and a compact size.
You'll see why SSD laptops are more efficient and superior than HDD laptops once you put both data storage devices on the same platform and compare them! So, if you're intending to upgrade from a laptop with a hard drive, make sure your next one has an SSD.
However, because there are 128, 256, 512, and even 1 TB SSD laptops on the market, you'll have to make which model to go with first. Only those models with a powerful processor, a vivid display, and a long-lasting build should be considered.
We've compiled a list of the top 10 SSD laptops in India to assist you in finding the perfect one. The following is a summary of our list:
1. Lenovo V15
Thanks to its Trusted Platform Module (TPM) 2.0, the Lenovo V15 Platform keeps your work safe by encrypting data. This laptop has been put through multiple extreme-durability tests, including a shock test, a vibration test, a fan reliability test, and a hinge life test.
The laptop is a perfect remote-working alternative for you, with a thickness of 19.9 mm and a weight of 1.85 kg. The Lenovo V15 allows you to scrutinize each movie and image in great detail. The laptop has a thin bezel and a 15.6-inch Full-HD screen with more than a million pixels.
Furthermore, thanks to its anti-glare technology, you won't have to worry about eye strain! The Lenovo V15 is equipped with a 10th Gen Intel Core i3 processor, 4 GB DDR4 RAM, and a 256 GB SSD, ensuring a smooth computing experience.
Aside from them, it has easy connectivity, an ergonomic keyboard design, and a long-lasting battery, among other features.
2. Fujitsu UH-X
The Fujitsu UH-X is powered by an Intel Tiger Lake Core i7 CPU with a base speed of 2.8 GHz and a maximum speed of 4.7 GHz from the 11th generation. This means simple procedures and a fantastic user experience! This laptop's 16 GB DDR4 RAM allows you to browse numerous tabs and multitask without experiencing any lags.
It also has a 512 GB SSD to efficiently meet your storage needs, which boasts its ability to run tasks smoothly. The Fujitsu UH-X displays every image on the screen with realistic colors intact, thanks to the cutting-edge Intel Iris Xe Integrated Graphics.
The laptop sports a 13.3-inch Full-HD display with a brightness of up to 400 nits. This laptop also gives an immersive visual experience when paired with anti-glare technology.
A lightweight body (just 878 grams), a 3-sided narrow bezel, and a fingerprint sensor are among its other notable features. Overall, it is one of the best SSD laptops available in India!
3. ASUS VivoBook 15
The ASUS VivoBook 15 features a dual-storage design that provides speedy data performance as well as a huge storage capacity. The HDD may be used to store huge data such as movies, music libraries, and photo albums, while the 512 GB SSD might be utilized to install the software.
This allows for a faster response and boot time! The laptop can run at a base speed of 1.2 GHz and a maximum speed of 3.4 GHz thanks to the 10th Gen Intel Core i3 processor and TurboBoost system. Furthermore, its 8 GB DDR4 RAM prevents screen freezes while multitasking! The ASUS VivoBook 15's NanoEdge display provides a large screen area for an immersive viewing experience.
It has an anti-glare coating on its wide-view Full-HD panel to decrease glare and reflections, ensuring that you don't strain your eyes while working for long periods.
With a weight of only 1.8 kilograms, you can easily carry this beast. Furthermore, thanks to its built-in fingerprint scanner and Windows Hello, it can protect your data from unwanted access.
4. Acer Aspire 5
The powerful 11th Gen Intel Core i5 processor is housed in the Acer Aspire 5, giving you all the computing power you'll need to carry your tasks with ease. With 512 GB of SSD storage, the laptop can easily handle all of your storage needs without slowing down the system's performance.
The laptop has a small border and an 81.61 percent screen-to-body ratio, allowing you to enjoy a vibrant Full-HD display. It also includes Acer Color Intelligence to enhance the sharp cinematics and protect the user's eyes. It features one of the best SSD laptops in India, with all the bells and whistles to make your computing life easier.
This includes an ergonomic hinge that allows you to lift the laptop and tilt the keyboard to an angle that allows for better airflow and sound. With its sandblasted aluminum surface, this small 17.95 mm laptop has a professional appearance, allowing you to work in elegance.
The Acer Aspire 5 also boasts a high battery life, dual-band Wi-Fi 6, and a variety of connectors in addition to these features.
Best Laptops For Virtual Assistants Business
5. Mi Notebook Pro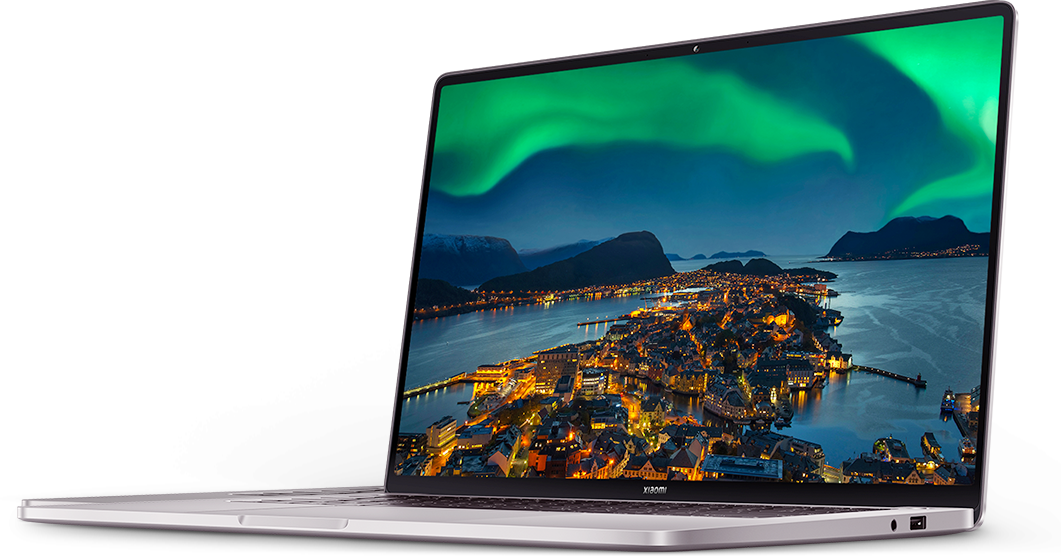 The Mi Notebook Pro has an 11th Gen Intel Tiger Lake Core i5 CPU with a base speed of 3.1 GHz and a maximum speed of 4.4 GHz. This enables the laptop to complete any task without lag! The notebook features a tremendous resolution of 2560×1600 pixels, allowing you to enjoy realistic and sharp visuals.
Furthermore, the Mi TrueLife+ display supports 100 percent sRGB, allowing you to immerse yourself in a rainbow of colors. The laptop's long-lasting battery life of up to 11 hours means you won't have to keep the power cord with you at all times.
The Mi Notebook Pro offers 8 GB DDR4 RAM and a 512 SSD for memory and storage. As a result, you may put a time too long boot times and screen lags! The laptop also includes Intel Iris Xe graphics, which deliver crystal-clear visual clarity.
Preloaded Microsoft Office Home and Student 2019, a larger touchpad, a fingerprint scanner, and a backlit keyboard are some of the other notable features of this laptop.
Best Laptops For Cybersecurity in 2022
6. MSI GF75
The MSI GF75 offers a ground-breaking cooling system for both the CPU and GPU, consisting of seven heat pipes that work together for maximum heat dissipation and airflow. Because of its 10th Gen Intel Core i7 processor, the laptop can reach a maximum processing speed of 5 GHz.
It has 8 GB DDR4 RAM (expandable up to 64 GB) and a 512 GB SSD, making it perfect for folks who work full-time on editing or gaming. Furthermore, thanks to the device's dedicated NVIDIA GeForce GTX 1650 graphics, it can run any game with no problems.
The MSI GF75 has a strong display to provide an excellent computing experience, making it one of the best SSD laptops in India. It boasts a 17.3-inch Full-HD display with low bezels and rich colors.
Best Laptops With 1080p Webcam
7. Microsoft Surface GO 2
The Microsoft Surface GO 2 can handle all of your daily tasks, including jotting down ideas, creating and practicing presentations, and more! The laptop features a cutting-edge 10.5-inch PixelSense Display with touchscreen, making it great for reading eBooks, browsing the web, and streaming your favorite shows.
The device, which is powered by an Intel Pentium Gold Processor, can give your regular tasks and apps a boost. Its operating system is Windows 10 Home in S mode, which provides incredible benefits.
The Microsoft Surface GO 2 is equipped with 8 GB DDR3 RAM and a 128 GB SSD, allowing you to handle multiple tasks at once.
With a battery life of up to 10 hours on average, you'll be able to get through the day without needing to run for a power outlet. Apart from these, Intel UHD Graphics, a lightweight design, and Corning Gorilla Glass 3 are some of its other significant features.
8. Lenovo IdeaPad Gaming 3
The Lenovo IdeaPad Gaming 3 is equipped with a 10th Generation Intel Core i5 processor with four cores and eight megabytes of cache memory. This allows it to create a processing speed of 2.5 GHz at the base and 4.5 GHz at the speed.
The laptop's 8 GB DDR4 RAM ensures that you can strike the perfect balance between demanding games and pressing deadlines. You'd also have all the space you'll need to keep all your media in one place if you used a very reliable 512 GB SSD hybrid storage.
With its Nvidia GeForce GTX 1650 graphics card and 120 Hz refresh rate, crank up the intensity and let the virtual world come to alive. The Lenovo IdeaPad Gaming 3 has a 15.6-inch Full-HD, IPS antiglare display with 250 nits of brightness that will make your daily tasks more enjoyable!
Thanks to its 5th generation thermal architecture, which includes durable built-in dual vents and dual-action fans, you may play for hours without overheating the laptop. Other features include a long-lasting battery, AX 2×2 Wi-Fi 6, and Windows 10 preinstalled.
Top 5 Best Laptop for Minecraft 2022
9. AVITA LIBER V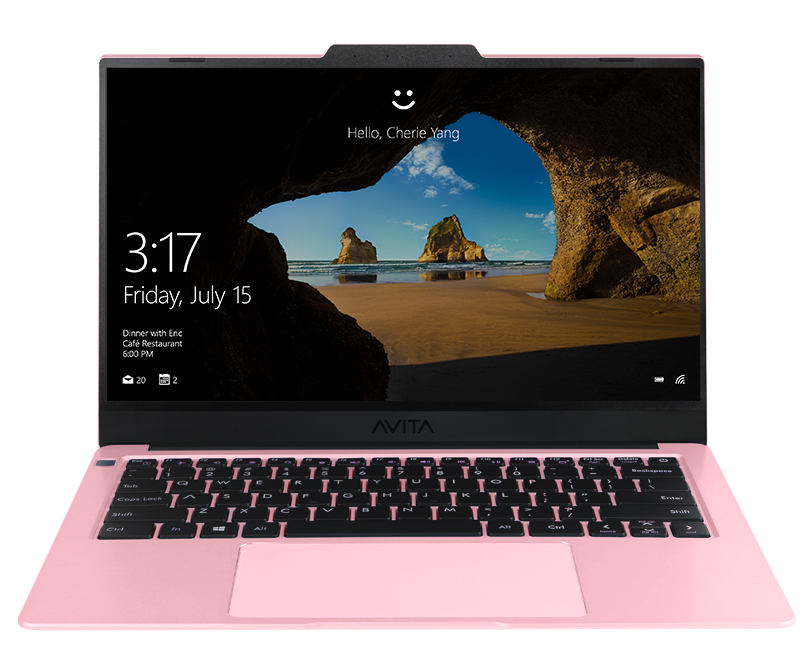 Underneath the AVITA LIBER V's chassis is a powerful Intel Core i5 CPU with a base speed of 1.60 GHz and a maximum speed of 4.20 GHz. You can charge, transmit data, and connect to multiple devices with ease thanks to the numerous ports that provide seamless interoperability.
You won't need to input a password because it features a fingerprint lock and Windows Hello. Just tap to unlock! Its ultra-fast SSD lets you do tasks more quickly, more efficiently, and with less power usage.
The AVITA LIBER V ensures that your work is not compromised thanks to its prolonged battery life of up to 10 hours. It also has a beautiful display, a backlit keyboard, an extra-large touchpad, and a high-resolution webcam. Overall, the Liber V is one of India's greatest SSD laptops!
10. HP Pavilion (14-dv0054TU)
The HP Pavilion (14-dv0054TU) features an Intel Core i5 processor with Intel Turbo Boost Technology, 8 MB L3 cache, and 4 cores from the 11th generation. The laptop has a processing speed of up to 4.2 GHz thanks to these features! Its smooth performance is boosted even more by the 16 GB DDR4 RAM and 512 GB SSD, which make multitasking easier and more efficient.
The device, which is built with a battery that is intelligently tailored to the demands of the system, can be fully charged in 30 minutes, allowing you to get more work done. The HP Pavilion (14-dv0054TU) ensures a brilliant display of colors on its Full-HD IPS screen thanks to its exceptional shade-ranging capabilities.
Its display is further enhanced with a micro-edge bezel design, which ensures crystal clear visuals and a larger screen on which to enjoy your favorite videos! A fingerprint reader, a lightweight design, improved audio, and built-in Alexa is among the other important features.
Best Laptops For Programming in 2022
Why should you buy a laptop with a solid-state drive (SSD) rather than a hard disk drive (HDD)?
A Ford Model T engine would not be found in a new car. So, why would you utilize an old-school mechanical hard drive to connect to the information superhighway on a laptop? You must acquire a solid-state drive if you want a fast, responsive notebook, and why wouldn't you? (SSD).
The storage drive of a laptop is vastly more significant than other components like the CPU, RAM, and graphics processor when it comes to overall performance. Your processor taps its fingers while you turn on the computer, open applications, and switch between tasks, waiting for data to load from the disk.
Your operating system and software use virtual memory (also known as swap files) in the background even while you're not opening files, transferring data, or running apps.
Hard-disk drives, which date back to the 1950s, include a spindle that runs across a revolving magnetic platter, capturing data in the same way that an old-school record player needle draws music from a vinyl LP. Here's why you should invest in a solid-state drive.
A solid-state drive can read and write data infinitely faster than a hard drive since it has no moving parts. When you're booting your computer or opening an application, the real-world difference is most evident.
We switched from a 5,400 rpm hard drive to a 250GB SSD on a Dell Inspiron 15 5000 with a Core i5 processor and 8 GB of RAM, and the time it took to start Word 2016 reduced from 31.9 seconds to 1.8 seconds.
The time it took to load the Chrome browser was reduced from 14 seconds to 1.1 seconds, while the time it took to load Excel was reduced from 19.9 seconds to 1.8 seconds. You're not only wasting time but also losing your train of thought as you scratch your head and whisper while staring at the blue ring of fire on Windows or the spinning rainbow beachball on Mac "Let's get this party started.
I don't have the entire day at my disposal." A solid-state drive (SSD) allows the computer to work as fast as you do.
Transferring files using an SSD is much faster. Models with SSDs copied files at an average rate of 237.8 megabytes per second, compared to 33.9 MBps for hard drives in laptops we tested in the last year. SSDs require less power than hard drives because they don't have any moving parts to power.
On the Laptop Battery Test, which involves continuous surfing over Wi-Fi, the average SSD-enabled laptop lasted 7 hours and 9 minutes. Laptops with hard drives lasted only 5 hours and 43 minutes on average.
If you're concerned about your laptop breaking, an SSD is a must. Because SSDs do not have the fragile needles and platters of hard drives, they are significantly more likely to survive a fall.
Best Laptops For Graphic Designer in 2022
There's no denying that SSDs are more expensive. Most laptops under $700 don't have solid-state drives, though some of the cheapest models do have eMMC Flash memory, which is a solid-state storage format that's no faster than a hard drive. The $399 Asus E403SA and the $611 Lenovo ThinkPad 13 are notable exceptions, both of which come with 128GB SSDs as standard.
Companies like Dell and Lenovo charge a significant premium to upgrade from a hard drive to an SSD, or to move from a smaller SSD to a larger SSD, on their manufacturer websites where you may configure a laptop to order.
If you configure your ThinkPad T460 on Lenovo.com, for example, upgrading from a 500GB hard drive to a 512GB SSD costs $290, whereas an aftermarket 512GB SSD costs only $125. Because of the hefty price, you should either choose a lower-capacity SSD or consider upgrading the laptop yourself.
Find your laptop's service manual or a memory finder like Crucial's Memory Advisor tool to see if it's upgradeable and what type of SSD it requires: 2.5-inch SATA, mSATA, M.2 60mm, or M.2 80mm. If there is a hard drive in the laptop, it is very definitely a 2.5-inch SATA drive.
A 256GB SSD may frequently be found for under $100, and a 480 or 500GB capacity for less than $150, depending on the size and connection. Even though each laptop is built slightly differently, upgrading your storage drive is essentially the same.
To attach the new drive, you must first clone the contents of your existing drive using a product like EaseUS Todo Backup Free and an external drive enclosure. When the cloning is complete, you open the laptop, remove the old drive, and replace it with the new one.
Many people, on the other hand, are hesitant to risk damaging their laptops by opening them up. Most manufacturers don't lose your warranty simply because you replace the hard drive, but you should double-check because some do.
Furthermore, if you break something or experience problems as a result of the upgrade, your warranty and tech support will almost certainly not cover it. Laptops with SSDs often contain 128GB or 256GB of storage, which is plenty for all of your programs and a reasonable amount of data.
Users with a lot of demanding games or large media collections, on the other hand, may choose to save certain files to the cloud or install an extra hard drive. Some gaming and workstation laptops offer the advantages of a fast SSD and a large hard drive.
The absence of storage is a minor inconvenience, but the speed boost is well worth it. 256GB is a lot more manageable than 128GB if you can afford it. Many low-cost laptops now pretend to have an SSD but instead employ eMMC memory.
This type of storage is used in most Chromebooks and sub-$200 Windows computers, and it provides the greater longevity and energy economy of a genuine SSD, but not the performance. With eMMC memory, the average laptop we examined had a slow transfer rate of 37.8 MBps.
On our battery test, these systems lasted an average of 8 hours and 52 minutes. Any SSD will provide excellent performance, but those that employ the PCIe-NVMe interface are two to three times faster than those that use the more common SATA interface.
On our file-transfer test, a SATA drive typically achieves a throughput of 125 to 200 MBps, but PCIe-NVMe SSDs can reach 550 MBps.
However, PCIe-NVMe drives are not supported by the majority of mainstream and inexpensive laptops. PCIe drives are available as an option on laptops such as the Dell XPS 13/15, Lenovo Yoga 900, and Razer Blade. PCIe drives are also used in all recent MacBooks.
Frequently Asked Questions
1. Is it true that SSD laptops are faster?
They are, indeed. SSDs are faster, snappier, and more dependable than hard disk drives. As a result, the laptop will be able to process information more swiftly and efficiently handle data. As a result, the boot time is reduced.
2. What makes SSD notebooks so expensive?
Apart from that, Solid State Drives are more expensive than traditional hard disk drives. This is due to the SSDs being manufactured with care and engineered to deliver the highest speed and longevity possible. An SSD is less likely to destroy your data, in case you didn't know.
3. How good are hybrid storage laptops?
Well, it all depends on your point of view. Hybrid storage laptops are advantageous in that they allow you to store all of your crucial data on the SSD and less vital data on the HDD. This allows you to instantly access games and apps while also saving a lot of money in the long run.
4. How much should I spend on a laptop with a solid-state drive (SSD)?
Once again, you must think about your mission. While SSDs make everything faster and more reliable, you might want to consider the cost. If you need a lot of storage but can't afford a laptop that costs thousands of dollars, you might have to settle for dual storage alternatives.
5. Is a solid-state drive (SSD) suitable for gaming?
Yes. In comparison to hard disk drives, SSDs are a better choice for gaming. Among other things, a full-speed SSD equates to fast transfer speeds. You're also fine to go if you have a laptop with a great screen and a dedicated graphics card.
Best Laptops With Hybrid Hard Drives
The Final Word
We hope this guide has assisted you in selecting the finest SSD laptop on the market. As previously stated, you should think about a variety of aspects before making your final decision. While it is true that any SSD is preferable to an HDD drive, you must consider your needs and budget.
Apple, for example, is known for adopting high-speed SSDs in their laptops, resulting in fast transfer speeds and data security. Similarly, if you offer concerned about storage space costing a lot of money, laptops with a dual system of SSDs and HDDs are a good option.