We learned a lot from the Corona pandemic. It shifted our viewpoint on the world. The pandemic period exposed us to the remote working environment, as well as the value of virtual assistants. And the number of borderless virtual assistants has skyrocketed in the previous two years.
A virtual assistant without a laptop is, without a doubt, worthless, just as a soldier without a weapon is. As a result, we've compiled a list of the finest eight laptops for virtual assistants in this post.
We have brought a laptop for every type of virtual assistant, whether you help people with their online businesses, stores, or any other job through the internet, depending on the nature of the task.
Before we get into the list of the best budget laptops for virtual assistants, let's take a look at a few basic things to keep in mind when purchasing a laptop for your virtual assistant business.
Best Laptops For Cybersecurity in 2022
Things To Consider
1. Weight
A virtual assistant is a person who travels with his or her laptop. As a result, it's critical to have a thin and light laptop that won't make you pain when carrying it around. We've tried to highlight some of the slimmest and brightest laptops suitable for virtual assistants in our guide as well.
2. Battery Life
A laptop's battery capacity is one of its most important features. A laptop with longer battery life is ideal for virtual assistants, as well as anyone else who works on a laptop.
In recent years, as laptop manufacturers have attempted to build innovative devices that require less energy, battery capacity has improved. And nowadays, a laptop may easily last for up to 7 hours on average.
3. Processor
The CPU is the main component of any laptop or desktop computer that speeds it up. A quicker laptop has a more powerful processor, resulting in a higher price.
However, the benefit of working as a virtual assistant is that most virtual assistant positions do not necessitate a high-end laptop, thus they can work on a laptop with an Intel Core i3 5th Gen CPU or equivalent.
However, if you work as a graphic designer for an agency or as a video editor, we recommend that you get a laptop with specifications specified by the software vendors' official websites.
Best Laptops With 1080p Webcam
4. RAM
When looking for the finest laptop for a virtual assistant, RAM (Random Access Memory) is a key consideration. A normal laptop with 8GB RAM is more than adequate for a virtual assistant's laptop. Depending on your virtual employment, you may require more RAM.
Apart from these, there are a few additional minor things to think about when purchasing a laptop for a virtual assistant. We've compiled a list of the 8 finest laptops for a virtual assistant based on those qualities. So, without further ado, here's our selection of the best budget laptops for VAs in 2021.
Laptops
1. Lenovo Chromebook S330
The Lenovo Chromebook S330 Notebook is a high-performance, lightweight laptop with Google Chrome OS.
It's noted for its strong performance, long battery life, lovely display, and quiet speakers, which are ideal for watching movies or listening to music.
Furthermore, because this Lenovo laptop is classified as a business laptop, it is ideal for virtual assistants.
The Lenovo Chromebook S330 Laptop runs on the Google Chrome OS operating system, which means it boots up quickly and lets you get right to work.
Because it's essentially the same as using an Android tablet, the entire UI will feel familiar. With your fingertips, you can simply navigate across apps.
The Chromebook has one USB Type-C port, which allows you to connect external devices such as flash drives or external hard drives straight to the computer.
Another fantastic feature of this laptop is its media card reader, which allows you to simply upload files from your camera without the need for an additional cable.
The Lenovo Chromebook S330 Laptop is extremely capable, particularly in terms of multitasking. This laptop has an Intel CPU that combines the performance of an i5 and an i7 processor.
Because this laptop has 4GB of RAM, you won't notice any lag or slowdown when moving between apps. This means you'll be able to run many programs at once without experiencing any lag.
It also offers 64GB of eMMC flash memory storage, which eliminates the need for large hard drives because this laptop's solid-state drive can accommodate more than enough data.
Top 5 Best Laptop for Minecraft 2022
2. Acer Aspire 5 Slim
The Acer Aspire 5 laptops are among the best computers for virtual assistants. It is by far one of my Acer's most successful laptops, as well as one of my favorite mediocre range laptops.
This small and light Acer Aspire 5 A515-46-R14K Slim Laptop has a 15.6-inch Full HD touchscreen display with 1920 x 1080 pixels for crystal clear visuals and vivid entertainment.
It has a 4 GB DDR4 RAM for lag-free multitasking, as well as a 3.5 GHz Ryzen 3 CPU for responsiveness even when doing heavy processing chores like viewing movies or playing graphic-intensive games.
This laptop also comes with a huge 128 GB SSD hard drive for storing digital files like as images and videos, as well as a 4200 RPM spindle speed for better read and write speeds.
With all of these features, you'll be able to easily complete everyday computing activities while also enjoying the latest Windows 10 S operating system, which allows you to stay connected and productive thanks to its streamlined interface.
You'll be able to keep up with running several apps with this lighter-than-ever Aspire 5 A515-46-R14K Slim Laptop without worrying about speed or lag. If you're a fan of Acer laptops, the Acer Aspire laptop should be at the top of your list.
Best Laptops For Programming in 2022
3. HP 15 Laptop
It has some appealing characteristics that make this laptop stand out and make it worthwhile to purchase.
The HP 15 is an all-in-one computer. It can be carried everywhere, at any time, thanks to its high efficiency, power, and weight.
Thanks to its fast charging and long battery life, you can play games, work, or watch movies for hours.
This laptop boasts a beautiful HD display with excellent color quality and brightness levels. Its screen resolution is 1920X1080 pixels, making it the finest in its class in terms of displaying.
It comes with 8GB of RAM, which allows you to multitask without lag and provides adequate memory for a better user experience.
This device has a great battery life, lasting up to 8 hours without needing to be charged, and it only takes 2 hours to fully charge using fast charging technology.
It's lightweight at 3.75 pounds, making it easy to transport, and the overall construction is strong and premium-looking.
This laptop is equipped with an i5 processor, which makes it extremely speedy and efficient. It includes 8GB DDR4 RAM, which is plenty for even the most memory-intensive apps.
The 512 GB SSD hard drive provides ample storage space for your files and data, ensuring that you never run out of space on your laptop. This gadget is equipped with a variety of ports and slots, making it simple to connect various devices such as a mouse and keyboard.
With the WiFi card that this laptop has, it may also be connected wirelessly using Bluetooth or 802.11ax technology.
All of these characteristics combine to make the HP 15 Laptop one of the best laptops under $800 on the market. It comes with a one-year warranty, giving you plenty of time to replace or repair the laptop if it breaks down.
Our experts ranked the HP 15 laptop among the top three best laptops for virtual assistants based on all of its capabilities. Are you prepared to add this laptop to your shopping cart?
Best Laptops For Graphic Designer in 2022
4. HP Pavilion x360 14″ Touchscreen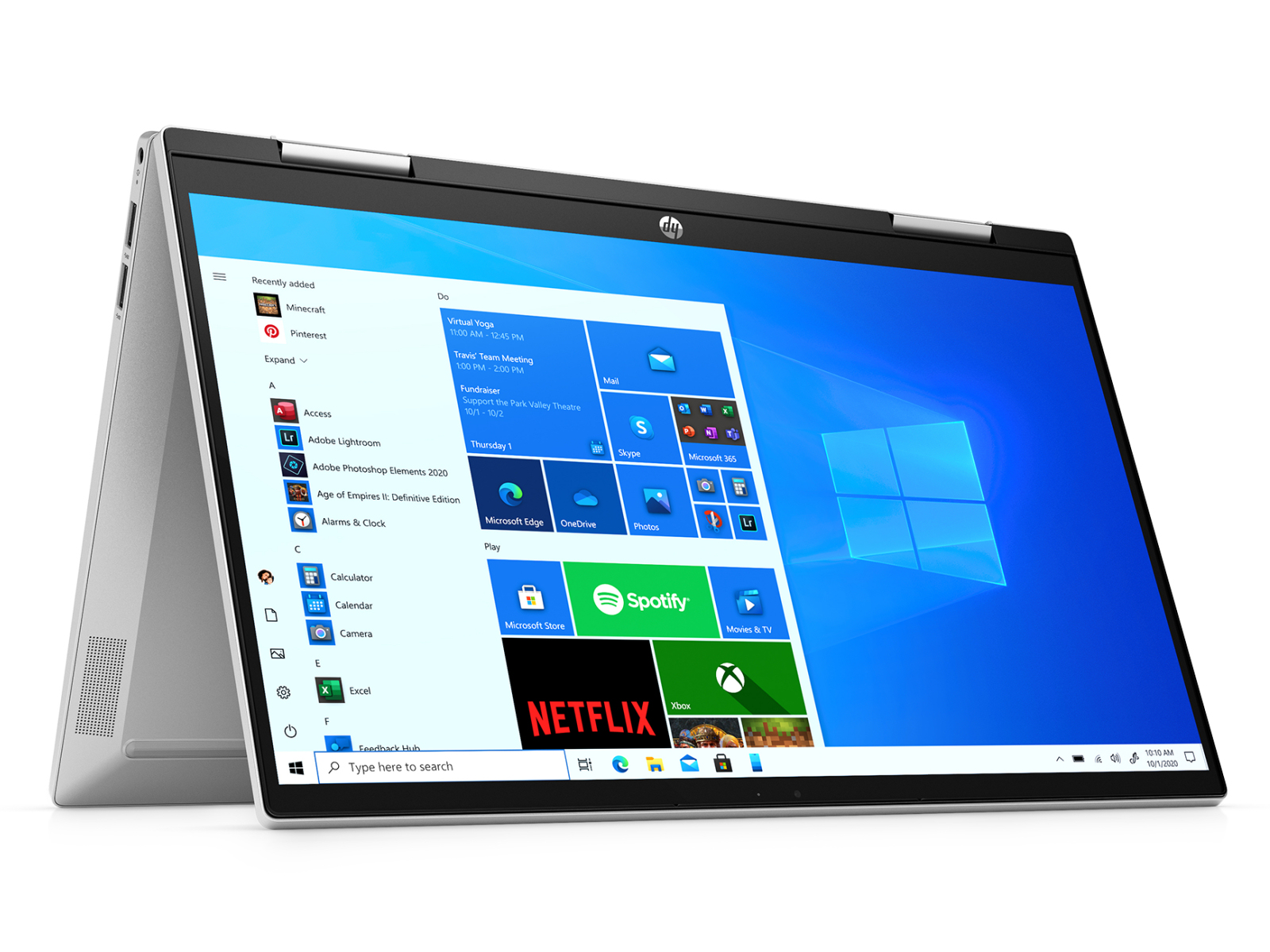 The first convertible laptop on our list is the HP Pavilion x360. It's an excellent choice for folks who prefer to flip between laptop and tablet modes.
This model features a larger screen than the previous version, measuring 14 inches rather than 13 inches.
It also now has a touchscreen, allowing you to use both Windows 10 gestures and traditional touch controls.
The aluminum body is robust but smooth, and it comes in a variety of hues, including Natural Silver, Dark Ash Silver, or Burgundy – which I have for this review – Copper Luxe, which is particularly popular, and Pale Rose Gold.
The Pavilion x360 14″ is powered by an 8th generation Core i5 processor, with a base clock speed of 1.8 GHz that can be increased to 3.4 GHz on demand.
It comes with 8GB of RAM, which can be expanded to 16GB for a little additional money if you find it lacking in horsepower right out of the box. Images are clear and crisp thanks to the IPS display panel, which has a resolution of 1920 x 1080 pixels.
HP does, however, provide versions with varied resolutions — full HD or even 4K UHD screens are available at various stores, depending on availability at the time of purchase…
This HP touchscreen laptop has a three-camera setup above the screen for video chats using Windows Hello. This functionality works nicely with Windows 10's facial recognition technology, which is a great touch if you prefer facial authentication to typing in a password every time.
When it's dark outside, the keyboard's backlight will automatically switch on so you can see what you're typing.
There are also function keys for a number of typical HP functions, such as screen rotation and media playback controls; these buttons let you to make rapid adjustments without having to go into the full Windows or program settings (if they support hotkey configuration).
5. Lenovo Flex 5 14
The Lenovo Flex 5 14? 2-in-1 Touchscreen Laptop, which is for individuals who desire a portable computer to use anywhere, is the fifth laptop on our list of best laptops for virtual assistants.
It sports a 14-inch screen with a resolution of 1920 x 1080 pixels and Windows 10 as the operating system.
It has a Ryzen 5 4500u processor with a clock speed of 2.1GHz, 16GB DDR4 RAM, a memory speed of 2.1, and a 256GB flash memory solid state hard drive.
AMD Integrated Graphics is the Graphics Coprocessor, and the Card Description is Integrated. With the Lenovo Flex 5 14? 2-in-1 Laptop, you get 802.11ac wireless, two USB 3.0 ports, and an average battery life of 8 hours.
This laptop has received 4 out of 5 stars on Amazon from 731 customers, with 70% of them suggesting it to a friend, so you know you're getting good value for the features you get.
It's also one of Amazon's best-selling laptops, so it's worth looking into if you want something portable but powerful enough to do virtual assistant jobs without sacrificing quality or features.
Best Laptops With Hybrid Hard Drives
6. Acer Swift 3
The Acer Swift 3 is a 14-inch laptop that comes in two colors: silver and gold. It has a weight of 2.65 pounds and a battery life of 5 hours on average. The Acer Swift 3 should be capable of running basic programs with ease.
However, because to its integrated graphics processor, the AMD Radeon Graphics with 512 pixels per clock, heavier games would run poorly on this device.
Furthermore, this computer employs flash memory solid-state disks, has 8 GB RAM LPDDR4 speed 4.1 GHz, one USB 2.0 port, one USB 3.0 port, and 802.11ax wireless type with 1 x HDMI port, and has one USB 2.0 port, one USB 3.0 port, and one USB 2.0 port.
This laptop is equipped with an Intel Core i5-8250U processor, which can handle up to 8 threads at once. It has a 7th generation chipset and a maximum screen resolution of 1920 x 1080.
When it comes to inexpensive laptops, the Acer Swift 3 is one of the finest choices, according to experts.
BEST LAPTOPS FOR SECOND LIFE IN 2021
7. Lenovo Chromebook C330
Over the years, Lenovo has created a variety of laptops, each one growing more advanced than its predecessor could have imagined.
With so many options, it might be difficult for someone who is new to technology to decide which model is right for them.
Starting with the outside, this Chromebook display boasts an 11.6-inch screen, which is rather stunning for such a compact gadget. The screen's maximum resolution is 1366×768 pixels, which makes everything easy to see while consuming less power than a higher resolution screen.
This prevents your battery from draining too quickly, which can happen even while you're merely watching Netflix or browsing the web.
One of the most impressive qualities of this laptop, when it comes to powering up, is its battery life. On a single charge, you can anticipate to receive roughly 10 hours of use, which is more than enough time to do anything you want while on the go.
On the inside, this laptop boasts an Intel CPU with a clock speed of 2.1 GHz and 4GB of RAM, allowing it to perform smoothly even when numerous tabs are open or other programs are running in the background.
This same CPU also powers up extremely quickly, ensuring that your computer can keep up with your every command, no matter how many you throw at it.
If you're a virtual assistant that works with your customers' online stores on Amazon, Walmart, and other sites, the Lenovo C330, which costs around $206, is the best option.
8. ASUS VivoBook 15 M515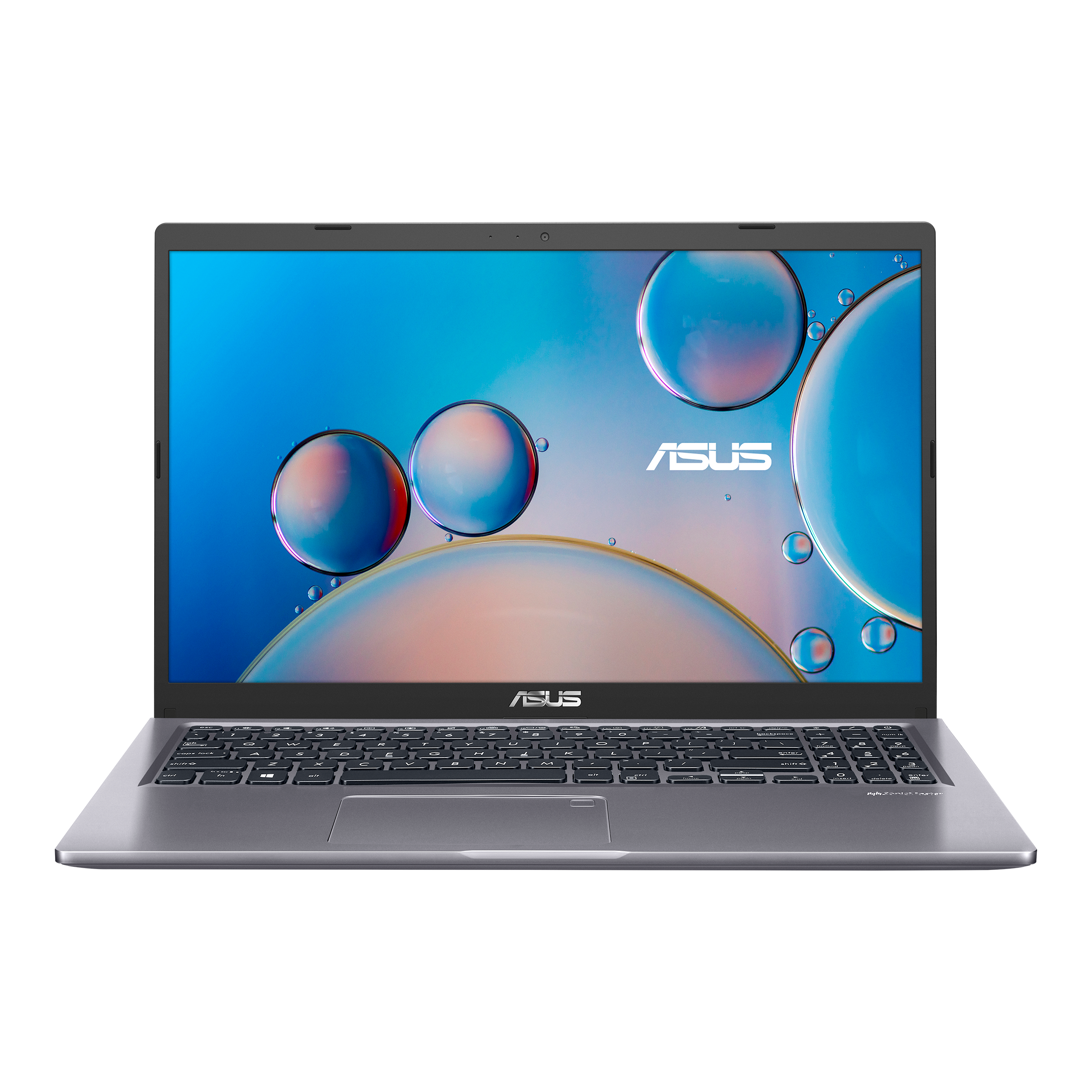 ASUS is best known for producing gaming laptops. However, as the laptop industry has become more competitive, ASUS has begun to introduce a wide range of laptops for everyone, including gamers, educators, students, and office workers.
The ASUS VivoBook 15 M515 Thin and Light Laptop, which comes in last on our list of best laptops for virtual assistants, is an outstanding, high-quality laptop with every feature you could possibly desire in a mobile device.
This laptop will be a joy to use from the moment you take it out of the box until you feel like putting it down, thanks to its comfy keyboard and sharp display screen.
Because its unique ErgoLift hinge system raises the device's bottom part upward by 3.5 degrees, it positions your hands comfortably over the device's keyboard and eliminates excess pressure points on the wrists and palms, you can use this ASUS laptop for extended periods of time without feeling the least bit uncomfortable.
The laptop also comes with a fantastic ergonomic chiclet-style keyboard that is both speedy and comfortable to use. Additionally, the keys are backlit for improved vision when using this device in low-light or at night. With all of its innovative features, the ASUS Vivobook 15 has earned a spot on our list of laptops for today.