Are you a die-hard gamer? Need gaming laptops with the best cooling system? There are a plethora of gaming laptops with the best cooling system on the market, but you're still unsure which is the best gaming laptop for you? Don't worry, this article will find you in determining which is the best gaming laptop for you.
In this article, we'll look at the top ten gaming laptops with the best cooling. While every laptop on this list has a sophisticated cooling system, you should pick one based on your personal needs.
How To Use Laptop As Monitor For PS4 Gaming Console
Important Components For Perfect Cooling:
1. Cooling Fans
Cooling fans are the most important component for cooling. Laptop fans are not the same as those found in desktop laptops, but they are much smaller and have more fins than standard cooling fans.
It is not necessary to have cooling fans, but a cooling module (where the cooling fan is housed) must have an aerodynamic structure for good airflow to prevent overheating.
2. Heat Sink And Thermal Pipes
Thermal paste connects cooling fans to thermal pipes. These copper thermal pipes provide cooling to the motherboard, processor, and graphics processor. The Heat Sink is a part of the Cooling module that is responsible for removing heat from laptops.
3. Chassis
There are two types of chassis available now: plastic and aluminum. Nowadays, most businesses favor aluminum chassis.
Plastic chassis is also good but not as effective as aluminum chassis, which is why most air-cooled engines have aluminum fins because aluminum is particularly effective at reducing thermal effects.
Are ThinkPads Good For Gaming?
Top-Rated Gaming Laptops
1. MAX-17 Eluktronics
So, the laptop in the first place is an all-rounder, with 8GB VRAM, a 17.3-inch display, and many other features, the best of which is the cooling system. The frame of an Eluktronics MAX 17 is an aluminum-based chassis, which makes this system a gaming laptop with an extraordinarily thin and narrow bezel design.
This laptop is currently in its first position. why? Because of its performance, it can play any game at a high level of performance thanks to the 10th Generation Intel Core i7-10875H processor, which can give 4.5GHz for maximum output.
What is the maximum output for? NVIDIA's GeForce RTX 2070, with its 8GB DDR6 VRAM and EluktroBoost Technology, can play any game at high frame rates.
Furthermore, the output of this laptop must be lag-free, so 32GB DDR4 RAM is introduced in this laptop, and 2TB PCIe NVMe SSD is capable of storing data in this laptop, and if you need more storage capacity, no problem, it is easy to upgrade.
A gaming laptop with a keyboard is good, but a gaming laptop with a good keyboard is even better. This laptop features a four-zone backlit keyboard in a small and light design. Eluktronics MAX 17 lowers the z-height and makes metal into the design structure, resulting in a newly redesigned four-zone keyboard.
The Eluktronics MAX 17 is the thinnest laptop on the market with an RGB backlit keyboard that allows you to customize each key color or select from a variety of sequences while keeping key tactile response.
This laptop features a 17.3-inch IPS display with a 144Hz refresh rate and a 1920 x 1080 resolution; Eluktronics is giving a nice value to its customers. As you may know, a large display consumes more energy, thus this laptop managed to give you 5 hours of use on a single charge.
And to turn this laptop into a gaming PC, all you have to do is plug it in with its charger and connect a complimentary Eluktronics gaming mouse.
Eluktronics MAX 17 has Fan Boost, which makes fan speed to maximum and decreases thermal issues, making this a gaming laptop with the best cooling system. Increasing fan speed will, of course, increase air noise. Furthermore, the air vents are positioned on the backside of the laptop, so there will be no dust or clogging issues.
Best Gaming Mouse You Need To Buy
Eluktronics MAX 17 contains one USB 3.1 port, two USB 3.0 ports, HDMI for connecting to LCDs, two Mini Displayport ports for driving DVI, VGA displays, a headphone, and microphone jack, and an SD card slot.
You might be wondering why I'm so upset over this laptop. Guys, believe me when I say that this is a great laptop at a great price.
The MAC 17 features dual fans with a total of 53 fan blades to maximize CPU and GPU cooling, efficiency, and performance. The GPU and CPU were also added to this cooling system via thermal paste and Cooper pipes, which eliminated overheating completely.
2. ASUS ROG Strix Scar
Now we have the ASUS ROG Strix Scar III, which is the best laptop from Asus because of its built-in hardware configurations. Because of its performance, gamers prefer it.
This laptop is equipped with a 10th Generation Intel Core i7-10875H processor. The maximum clock speed of this core i7 is 5.1GHz. This processing power is more than adequate for any high-end game. This laptop allows you to multitask. NVIDIA GeForce RTX 2070 with 8GB DDR6 VRAM is added to complete the powerful mix, giving you the best gaming experience possible.
The main thing in this laptop is 16GB RAM, which is DDR4 compatible. This memory capacity is sufficient for a lag-free experience, and it is also designed to give a rapid performance while giving minimal power.
What is the significance of this laptop being in the second position? Because of high pricing, what are the high prices for? 1TB NVMe SSD due to ideal storage system. Because of its high performance, the NVMe SSD is suited for intense gaming.
Scar III boasts a 15.6-inch Full HD display with 1920 x 1080 resolutions and a low bezel display that gives you 78 percent more display space when compared to the body ratio. This display employs IPS technology to provide wide-angle viewing. This display's refresh rate is 240Hz, which is ideal for any high-end game.
The hardware of the ASUS ROG Strix Scar III is secured by an aluminum chassis, and you won't have to worry about this laptop or its data because a keystone will keep all of your vital data safe. Scar III has a smart Anti Dust (self-cleaning thermal module) system with dual cooling fans with 83 blades that may boost to prevent overheating.
The ASUS ROG Strix Scar III is packed with RGB features, including RGB light strips on the chassis' outer rim, RGB in the keyboard, and the ability to personalize it to your liking. On the battery front, the ASUS ROG Strix Scar III is decent, with a battery life of up to 4 hours.
This is a high-spec laptop, after all. With a vented exterior for clear airflow and a self-cleaning thermal module (anti-dust), the Strix SCAR III helps to eject dust automatically, improving working efficiency.
It boasts dual N-Blade cooling fans with 83 blades for turbo effects; the fins are ultra-thin and made of aluminum sheet to improve heat dissipation. Asus went to great lengths to design this futuristic cooling design.
How To Choose Best Gaming Laptop
3. OMEN X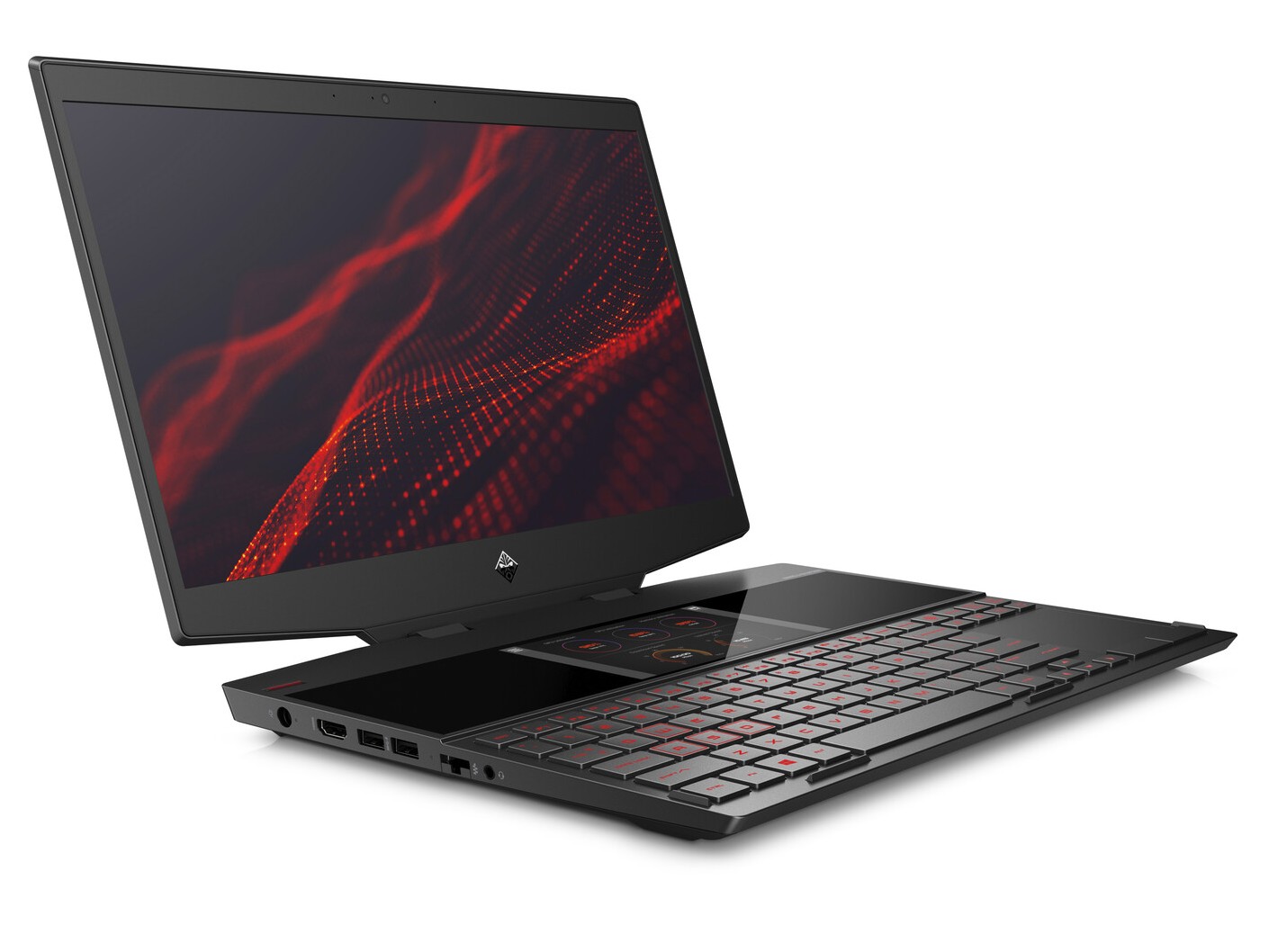 Everyone is familiar with the OMEN X, but not everyone is aware that it is also a gaming laptop with the best cooling system. HP proves that the Omen is a worthwhile and one-time investment, and let me explain why.
When we looked into the OMEN X, we discovered that the alterations are much more significant. It welcomed customers with the latest Intel Core i7-9750H processor, which features a 6-core processor with speeds ranging from 2.6GHz to 4.5GHz for enhanced gaming performance.
And, to play a massively loaded game on this system, HP introduces a specialized GPU, the NVIDIA GeForce RTX 2070 with Max-Q, with a VRAM of 8 GB GDDR6. What can I say about this GPU? Everyone knows about its performance, and it's capable of playing any upcoming game like Cyberpunk and so on.
Having a large graphics card on a laptop is nice, but having 16GB of RAM is incredible. The OMEN X comes with 16GB DDR4 RAM that can be upgraded, which means it will provide you with zero lag and quick boot-up times. It also includes a 512GB PCIe SSD to save your data.
Are Gaming Laptops Worth It ? [Or a Waste of Money?]
The OMEN X has two displays, the first of which is a 15.6-inch Full HD IPS micro-edge display with anti-glare capabilities. The secondary display is a touchscreen with an edge-to-edge glass display that is nearly 6 inches in size. Both displays have 1920 x 1080 resolution, however, the primary display has a 144Hz refresh rate.
The keyboard of this OMEN X has been improved as well, with a backlit RGB keyboard and 26-key rollover keys.
OMEN's cooling system uses modern 3-phase cooling fan motors for quieter operation and sharper blade control. It has two copper flat heat pipes as part of its cooling system. Both the CPU and the GPU share a single complete pipe, however, they each have their specialized half-pipes to prevent overheating.
When it comes to battery life, this laptop can last 5 to 6 hours when doing average multitasking and 3 to 4 hours when doing high-end gaming. Omen X's cooling system uses Omen Tempest Cooling Technology. This technology was designed to maximize thermal efficiency and system stability.
For 5-way airflow, it contains two fans with 3-sided vents. Tempest Cooling Technology was designed in collaboration with Thermal Grizzly. Instead of standard Thermal paste, Thermal Grizzly now employs its Conductonaut liquid. This drink is 10 times better than a regular one, and it only improves performance.
Tips and techniques for using a gaming mouse
4. Acer Predator Triton 500 (Acer Predator Triton 500)
Acer Predators is one of the company's best laptop series. Today, I'm going to tell you about the Acer Predator Triton 500. This laptop has three 4th generation all-metal laptop cooling fans, and to cool down the entire laptop, five cooper heat tubes surround the entire motherboard, ensuring that there is no overheating.
When it comes to performance, this laptop is equipped with the best processor and GPU available, a 9th Generation Intel Core i7 9750H processor with 6 cores and a turbo boost of up to 4.5GHz, and an NVIDIA GeForce RTX 2060 with 6GB DDR6 VRAM to provide you with the best overall gaming performance without overheating.
On the memory front, this laptop has 16GB of DDR4 RAM with one open slot for simple expansion and a 512GB PCIe NVMe SSD to make up for the lack of storage space.
The Acer Predator Triton 500 features a 15.6-inch FHD IPS display. The refresh rate of this laptop is 144Hz with 72 percent NTSC to give you every sharp detail on the high-end game.
With a single charge, the Acer Predator Triton 500 can work for up to 8 hours. Another essential characteristic of this laptop is the connectivity ports. It features one Thunderbolt 3 port as well as three USB 3.1 ports. In addition, there is one HDMI 2.0 port for LED connections.
The 4th Generation AeroBlade 3D Technology is used by Acer. This technology is now primarily employed in every predator laptop, which features three cooling fans with 59 Bionic Blades. This cooling system outperforms multiple fans by an effective shot. The fundamental purpose of Bionic Design is to reduce overall noise.
5. Razer Blade 15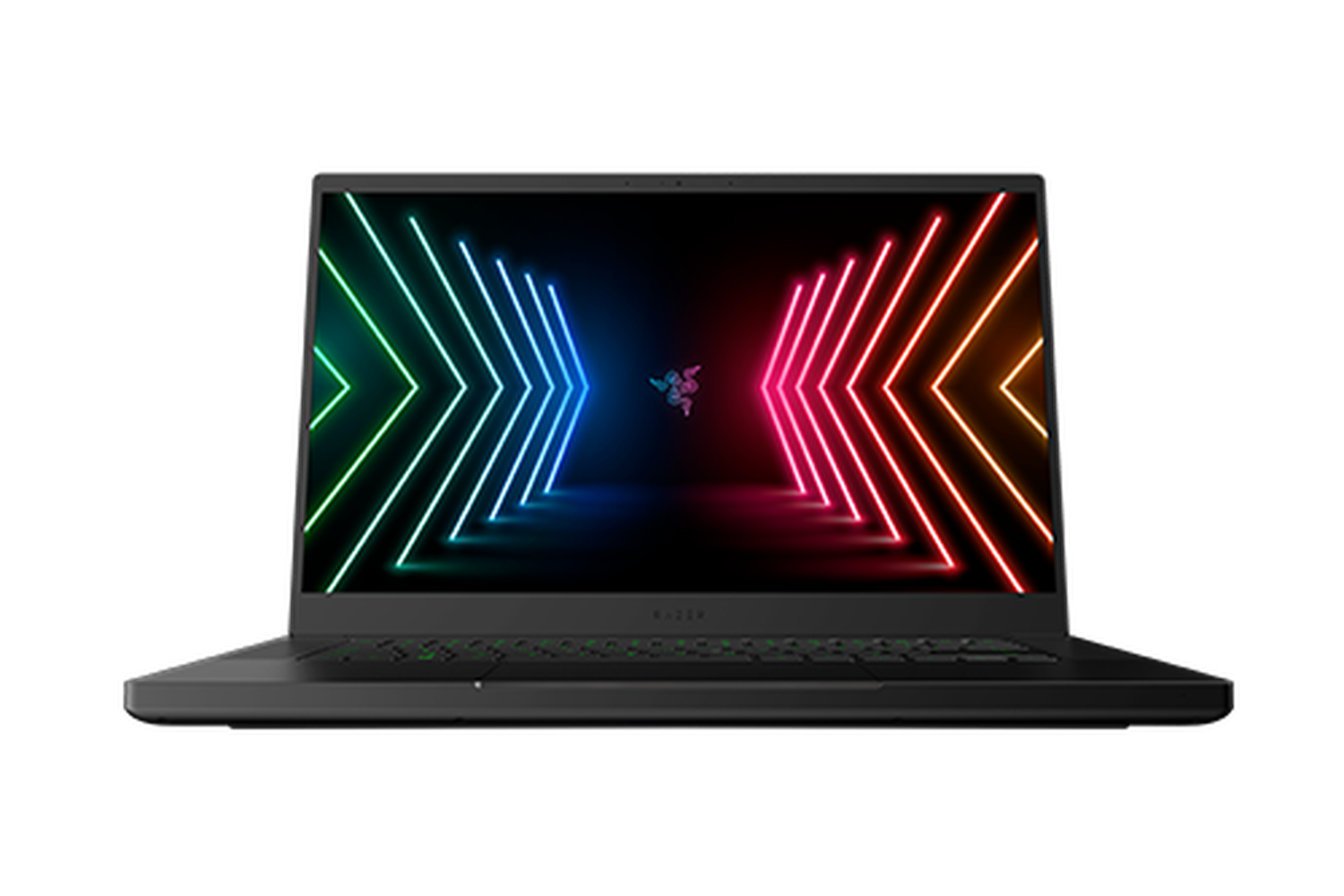 The Razer Blade 15's excellent control system helps it maintain its place among the best gaming laptops with the best cooling system. The Blade 15's processing performance is adequate for any fully integrated game.
The processor used is the 9th Generation Intel Core i7 9750H with six cores for fast data processing and a boost speed of up to 4.5GHz. The technology and higher performance of this current processor over the preceding blade 14 are the reasons for its inclusion.
On this gaming laptop, NVIDIA GeForce RTX 2060 graphics with 6GB GDDR6 VRAM and various 144Hz settings provide refreshing, fluid, and color accuracy.
This Razer Blade 15's memory and storage may be readily expanded and upgraded up to 64GB of memory and 2TB of storage. However, for faster loading times, 16GB DDR 4 RAM and 512GB NVMe SSD storage are included at first.
This laptop has a precise and spacious backlit keyboard for smooth, faster, and sensitive finger movement, as well as Razer chroma, which means 16.8 million colors per-key RGB lighting added to the gaming laptop.
The Razer Blade 15 has a 15.6-inch edge-to-edge display that covers 95 percent to 97 percent of your laptop's screen area. This screen is housed in a robust aluminum chassis with a self-contained cooling design.
This laptop's battery life is roughly 8 hours, and it can last up to 6 hours when running demanding software or high-end games. Razer now employs cutting-edge vapor chamber cooling technology.
This is a system where the GPU, CPU, and motherboard are all based on a single copper plate rather than pipes. Dual fans are used in this system as well, although Razer utilizes ultra-thin blades to reduce power noise.
Best Gaming Laptops under $1000
6. MSI P65 Creator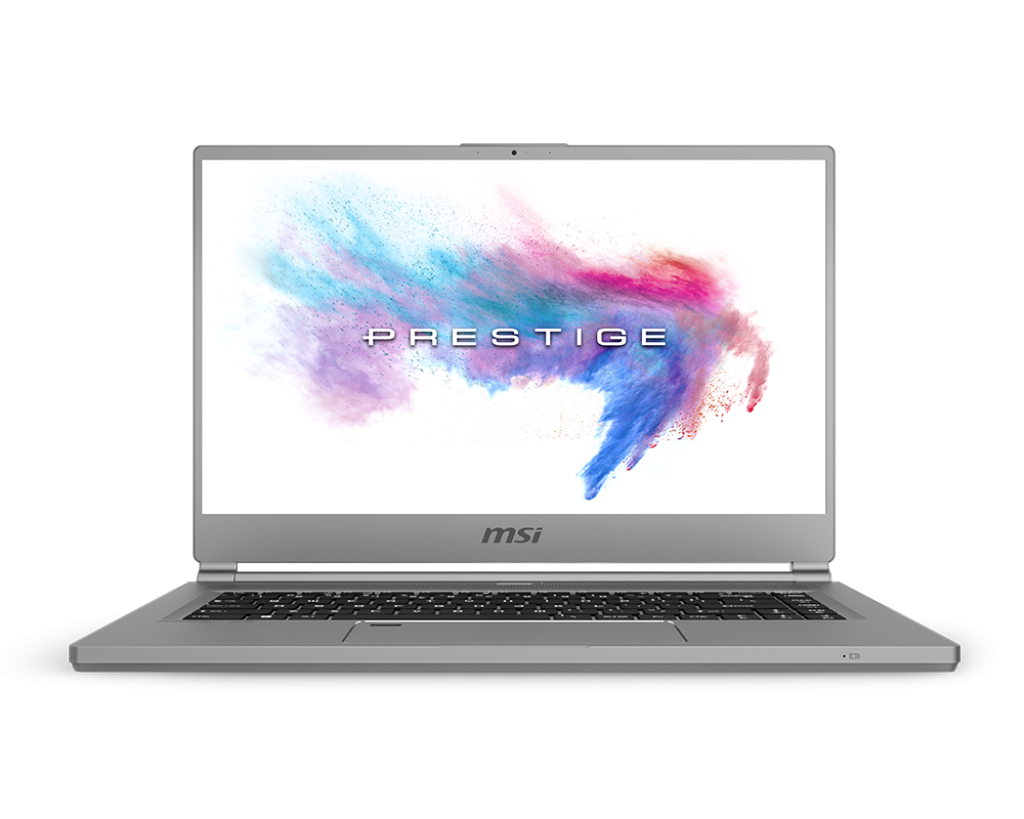 MSI concentrates on providing a professional laptop, but the greatest combination of software and technology turns this MSI P65 Creator into a gaming laptop.
MSI installed a 15.6-inch full HD wide-angle screen with Nano borders in this laptop. This display has a Full HD resolution of 1920 x 1080 pixels. The screen may be tilted up to 178 degrees. Additionally, innovative ventilation vents are meant to keep the laptop cool.
MSI has chosen the Intel i7-9750H processor from the 9th Generation. This processor is based on a six-core system. It not only boosts the processing capability of a P65 but can also help your system consume less electricity. The TDP is reduced by 36 watts when this processor is used.
As I previously stated, the collection of hardware in this laptop makes it a gaming laptop. For example, the GPU in this laptop is an NVIDIA GeForce RTX 2060 with 6GB DDR6 VRAM that can play any game on this thin laptop, and the graphic in this laptop is designed to prevent overheating.
Because the memory and storage capacity is limitless, you may save large amounts of data on your laptop and even install heavy software and high-end games, which your system will handle without latency. There contains 32GB DDR4 RAM for processing your data, as well as a 1TB Teton Glacier SSD for storage and improved speed.
The MSI P65 Creator features an appealing and smooth backlit keyboard, as well as a fingerprint scanner for further security and a battery life of up to 5 hours.
In this P65 Creator, MSI applied Cooler Boost Trinity+ Technology. This system uses six copper heat pipes and three specialized cooling fans. Color Boost Technology is similar to AeroBlade Technology in terms of how it operates.
Best Gaming Laptop Under $1500
7. Lenovo Ideapad L340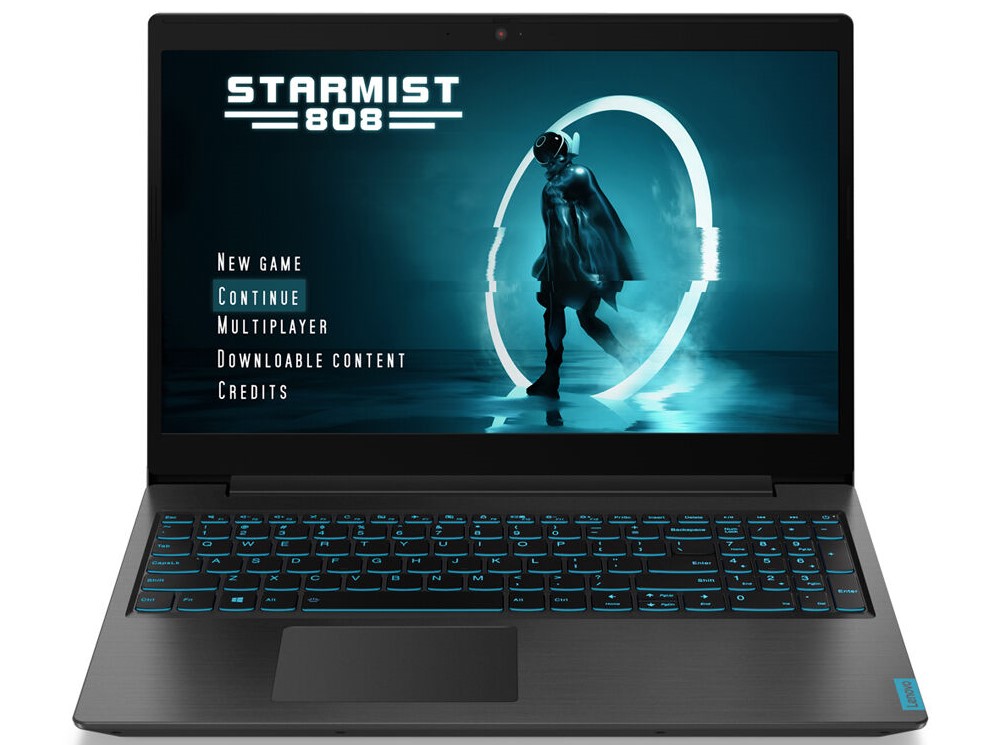 Lenovo's gaming laptop combines all of the best features at an affordable price. Now you can get a gaming laptop with the greatest cooling system for a reasonable price.
The 9th Generation Intel Core i7-9750H processor has a clock speed of 4.5GHz, which allows the user to open games and data more quickly. For gaming, a laptop with a fast processing speed is advantageous.
Lenovo employs the NVIDIA GeForce GTX 1650, which has a VRAM of 6GB and can easily provide a solid high-end gaming experience. Lenovo Ideapad L340 comes with a 512GB PCIe SSD that can handle all of your storage needs. Furthermore, 16GB DDR4 RAM is supplied at a very affordable cost.
The Ideapad comes with a 17.3-inch display that displays every aspect of gaming, and it's Full HD with a resolution of 1920 x 1080.
Best Wii U Video Games of All Time (2022)
The Lenovo Ideapad L340's keyboard is backlit with white LEDs, and the touchpad is great, having a responsive surface. It's incredibly good and responsive, and it's comfortable to use.
Although a 17-inch display uses more energy than other displays, this laptop manages to provide 7 hours of gaming time without overheating.
Lenovo does not yet employ any advanced cooling technology in this laptop, therefore it is primarily cooled by dual cooling fans, even though it has an aluminum body that helps to reduce heating difficulties and wide-open Air vents that also aid to alleviate any heating concerns.
Best Games For Xbox Series X And Series S in 2022
8. HP Omen Gaming Laptop
Now we have another Hp laptop, the Hp Omen. It is pretty different from the Omen X in terms of design and structure, but it is also quite powerful and quite affordable compared to other laptops.
This HP Omen comes with a 9th Generation Intel Core i5-9300H processor, which is no joke, and this laptop is also very affordable, so it's a win-win situation. This processor is highly helpful and capable of handling all types of demanding games, so you shouldn't anticipate it to have any flaws.
As I previously stated, this laptop is far less expensive than other laptops, but it also includes a dedicated GPU. The Hp Omen is equipped with an NVIDIA GeForce GTX 1650 GPU with 4GB DDR5 VRAM, allowing you to play at high settings.
Hp Omen comes with 12GB DDR4 memory, which is the best proof of its dependability. Because of this memory, the gaming laptop is solely accountable for any games played. I must say that this is a fantastic value for money device, and I believe it to be the greatest gaming laptop with the best cooling system available.
You probably won't believe that this gaming laptop also comes with a hybrid storage system at such a low price; hybrid storage is a costly item. Because the HP Omen features a 128GB PCIe SSD and a 1TB HDD, you can say that you won't need to expand this storage to play your gigantic games.
This gaming laptop's 15.6-inch FHD screen is vivid and can easily make anyone fall in love with it because, as I previously stated, this gaming laptop is quite inexpensive while yet providing you with value. The screen lid is balanced on twin hinges, and the entire body is made of aluminum to maximize thermal efficiency. The red and black color scheme is what makes this gaming laptop so popular. It is extremely durable, but it is also quite large. As a result, it will be difficult to transport.
It is now loaded with every port that you may need for your daily chores. There are three USB 3.1 Type-A ports and one USB 3.1 Type C port, as well as full-sized HDMI, a Combo audio jack, a display port, and a LAN port.
This low-cost laptop features a unique design for affordable cooling and a unique color scheme, and it can handle any hard game without difficulty. One of my favorite laptops is this one.
Hp Omen is likewise based on Omen Tempest Cooling Technology, with minor design and structure differences, but the same cooling efficiency. Dual fans are used in this system as well.
9. MSI GL62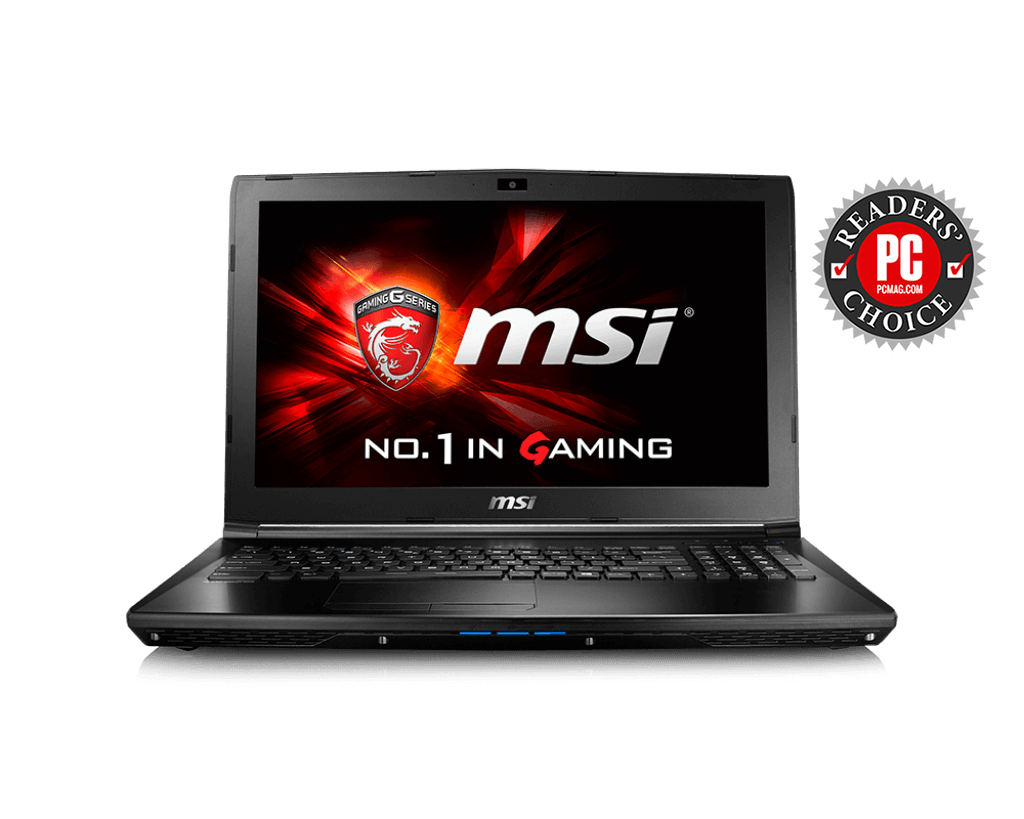 When it comes to gaming laptops, we can't forget about MSI. The majority of people favor MSI gaming laptops since they perform an excellent job of manufacturing them.
The Intel Core i7-7700HQ processor is employed in this MSI GL62M 7REX. This processor operates at a basic frequency of 2.8GHz, but it can accelerate to 3.9GHz for demanding games and to increase total system capacity.
Because this is a gaming laptop, the gaming department has paid special attention to the dedicated NVIDIA GeForce GTX 1050 Ti, which is capable of running any high-end game on your laptop without overheating due to its heavy-duty cooling system, and the VRAM of this Dedicated GPU is 4GB DDR5.
This MSI gaming laptop's memory is from the DDR4 family, with an aggregate capacity of 8GB. When combined with the i7 processor, this memory performs exceptionally well for gaming.
This gaming laptop's storage capacity is based on a hybrid storage system that includes a 128GB PCIe SSD and a 1TB HDD. This storage capacity is sufficient for anyone to load and save large games.
The MSI gaming laptop has a 15.6-inch Full HD display with a refresh rate of 144Hz. It has a 94 percent NTSC color range and a 100 percent sRGB color range, which means it will give you vivid colors with greater details. The MSI is primarily made of aluminum, and it is designed with the most effective cooling system for intensive operation.
This MSI has a large number of connectivity ports, including one USB 2.0 port, three USB 3.0 ports, and one USB 3.1 Type C port. An HDMI port, a Card Slot, an Audio Combo Jack, and a LAN port are also included.
The feature that I like the most is that MSI put a lot of effort into making the greatest cooling system possible, therefore this MSI laptop has almost 8 Heat Pipes (used to cool down the motherboard, GPU, and processor) equipped to 3 or 4 on other laptops, so there will be no overheating issues.
In this gaming laptop, MSI implemented Cooler Boost Technology, which is distinct from Trinity+. This technology takes advantage of the majority of heat pipes to provide cooling to other system components as much as feasible.
10. Acer Nitro 5
Acer is a well-known manufacturer that specializes in gaming laptops. Acer is a difficult opponent to beat because they continuously produce the best gaming laptops with excellent cooling.
The 9th Generation Intel Core i5-9300H processor is a highly strong processor for this type of gaming laptop, and you can be sure that your investment will be repaid because this laptop will increase your user experience while playing heavy-duty games or using the software.
The NVIDIA GeForce GTX 1650 is a mid-range GPU that can run all of your HD games and, thanks to its 4GB DDR5 VRAM, may give better color-accurate picture quality.
Most high-end games will benefit from 8GB DDR4 RAM, but you'll need to modify some settings to obtain a smooth and lag-free gaming experience.
Although the 256GB NVMe SSD will not provide enough storage capacity, you will be able to store your games on it, and NMVe will also help to give the power performance of this gaming laptop by significantly enhancing booting speed.
The gaming laptop's design is similar to that of the HP Omen; it is heavy, but it has a good cooling system because the entire body is made of aluminum.
When it comes to the display, the Acer Nitro has a 15.6-inch FHD screen that provides a more vivid and brilliant color for any game. The screen resolution of this gaming laptop is 1920 x 1080 pixels with IPS, and the screen resolution of this gaming laptop is 1920 x 1080 pixels.
If we look at its connectivity ports, we can see that it includes one USB 3.1 Type C port, two USB 3.1 Type-A connectors, a LAN port, and a full-sized HDMI port on the left side of the chassis. A combo audio jack and a 2.0 Type-A port may be found on the right side.
It is an excellent gaming laptop from Acer. It is quite durable, and the best part is that it is designed with a highly effective cooling system that allows it to survive up to 8 hours, which is far longer than other manufacturers. So, yeah, it's the best.
CooledBoost Technology was employed by Acer. This technology is primarily based on airflow; it features four air intakes and four exhausts, with cooling fans cooling the entire system. NitroSense software can also be used to control the cooling system.