Many people rely on action-packed video games to sharpen their reflexes, while racing games appeal to many gamers. Even if you don't have the opportunity to race down a racetrack in real life, there's no reason why you can't do it in virtual world. There is a whole genre dedicated to racing games, yet we've managed to highlight some of the best.
Best Racing Games
1. F1 2021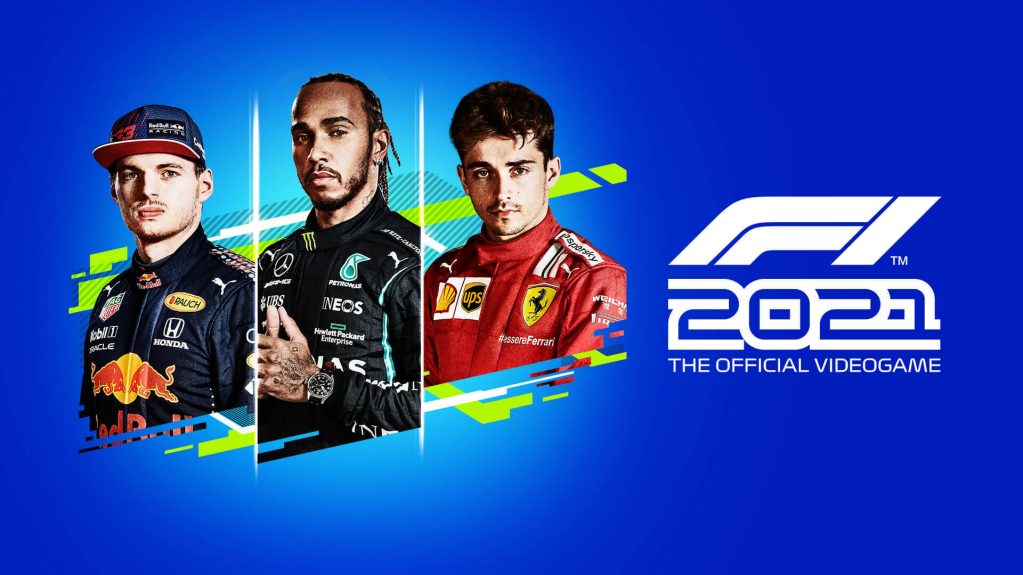 The world of F1 seemed set to change this year as a result of the possibility of dramatic new regulations and cars. The upgrades, like so many other things during the pandemic, were postponed until 2022, putting F1 on hold for another year.
The real-life 2021 season appeared to have few surprises, but the reality is that this year's championship has been the most interesting in years.
Surprisingly, it's against this backdrop that Codemasters has found to compete with its own fictitious drama, F1 2021, which features a full-fledged story mode for the first time in the series.
The end result isn't quite as dramatic as the actual thing, but it's a well-executed and welcome new bit that adds to the series' wide range of current modes and provides for yet another terrific bundle – albeit one that could use a little more stuff to play the real-life 2021 season.
With its brief, F2-themed start and handpicked mix of late-race scenarios and first-person cutscenes, Codemasters experimented with the concept of a story mode two years ago in F1 2019. There, on the other hand, it was just a quick series of events tacked onto the beginning of a typical career path.
The story in F1 2021 is a solo mode similar to The Journey from FIFA 17 to 19, or Fight Night Champion's title Champion Mode, however it's neither as emotive nor as thrilling.
The story of F1 2021, dubbed Braking Point, follows a pair of very different drivers: Aiden Jackson, a bright Brit who still has a lot to learn about the F1 paddock, and Casper Akkerman, a Dutch veteran with a long and famous career behind him.
Jackson and Akkerman will race for one of five teams: Williams, Haas, Alfa Romeo, Alpha Tauri, and Racing Point, depending on your choice (which becomes Aston Martin during the story). These fictional drivers will dethrone the real-life drivers in your chosen team, while the rest of the grid — except for one – will be made up of actual F1 stars from the 2020 and 2021 seasons.
Devon Butler, Codemasters' resident F1 reptile, will replace another driver from one of the four remaining selectable teams. Butler returns from his brief debut as the adversary at the beginning of F1 2019 for a slightly greater part this time around.
Braking Point also ignores the COVID-19 crisis, which had a major impact on the 2020 and 2021 Formula One seasons, and includes races that never happened – which is a little incongruous if you think about it – but I did enjoy how it turned the clock back to revisit 2020's car and driver combinations.
The multi-season structure of the fan favorite F1 Challenge '99-'02 reminded me a little of watching Ricciardo switch from Renault to McLaren and Renault switch from… Renault to Alpine (known as F1 Career Challenge on consoles). That was, by coincidence, the final F1 game released by EA before this one.
Unfortunately, the conventional career modes from a few seasons ago can't be started in the same way as Braking Point, but there have been a lot of additional changes to these modes that I found welcome as a long-time player.
The ability to run rapid, automatic practice programs from a selection of tabs is a fantastic addition, as they had become quite a chore. It feels a lot better than skipping them entirely, surrendering resource points, and jumping right into qualifying – something I've been tempted to do several times in recent years.
Even though the R&D system has received a good redesign, I found the new option to leave R&D to AI handy as well. Facility team can also be automated, but I stayed in command of it to make that the AI didn't spend all of my cash before I had a chance to recruit Danny Ric a few seasons later.
F1 2021 also introduces a new Expert mode that allows you to fine-tune your career experience to your preferred play speed. You can still turn on the AI and adjust it to your options, but choosing the Expert environment gives you a lot more control over things like the severity of mechanical defects, how quickly you and the AI teams earn resource points and cash, and how damage is computed.
It's up to you whether you want to speed up your journey to the top of F1 or make it terribly, incredibly difficult. Damage is worth mentioning because it's more subtle than it's ever been, which helps the racing by amplifying the repercussions.
Damage to your floor, barge boards, or side pods, for example, can cause drag and reduce your top speed significantly. Tyre damage is also more convincing; if you bump up against a wall too hard, your tyres can delaminate completely, ripping the belt from the sidewall.
While the novelty of My Team has worn off a little since its debut in F1 2020, it's still a fantastic mode, and Codemasters has done a good job of pruning some of the older cutscenes that contrasted with the notion that you're the team owner (although there are still celebratory vignettes here that are at least five or six years old by now).
However, by today's standards, livery modification is severely limited, and it would be fantastic if sponsor decals simply vanished off your car if you opted not to re-sign them. Currently, once a sponsor's contract expires, you must manually reinstall their decals on your vehicle. It's a strange annoyance given how well everything else works.
F1 2021 also features two new two-player career modes, in which you may play as either rivals or allies with a friend (Contracts mode allows both players to independently sign up with the team of their choice, whilst co-op mode ensures your friend automatically follows you wherever you sign).
When splitscreen was brought back to the series last year, co-op felt like an online extension of how I found myself playing it. Splitscreen is back, but it's not the same as the online-based two-player career modes. F1 2021, the official videogame of the FIA Formula One World Championship in 2021, is the beginning story for all stories.
The thrilling story experience 'Braking Point,' two-player Career, and come even closer to the grid with 'Real-Season Start' are just a few of the stunning new features in F1 2021.
In the acclaimed ten-year 'My Squad' Career mode, take your team to the top, or race against your friends in split-screen and multiplayer. Immerse yourself in the world's greatest racing spectacle and race alongside the 2021 season's authentic lineup of twenty courageous drivers and ten renowned teams.
2. Dirt 5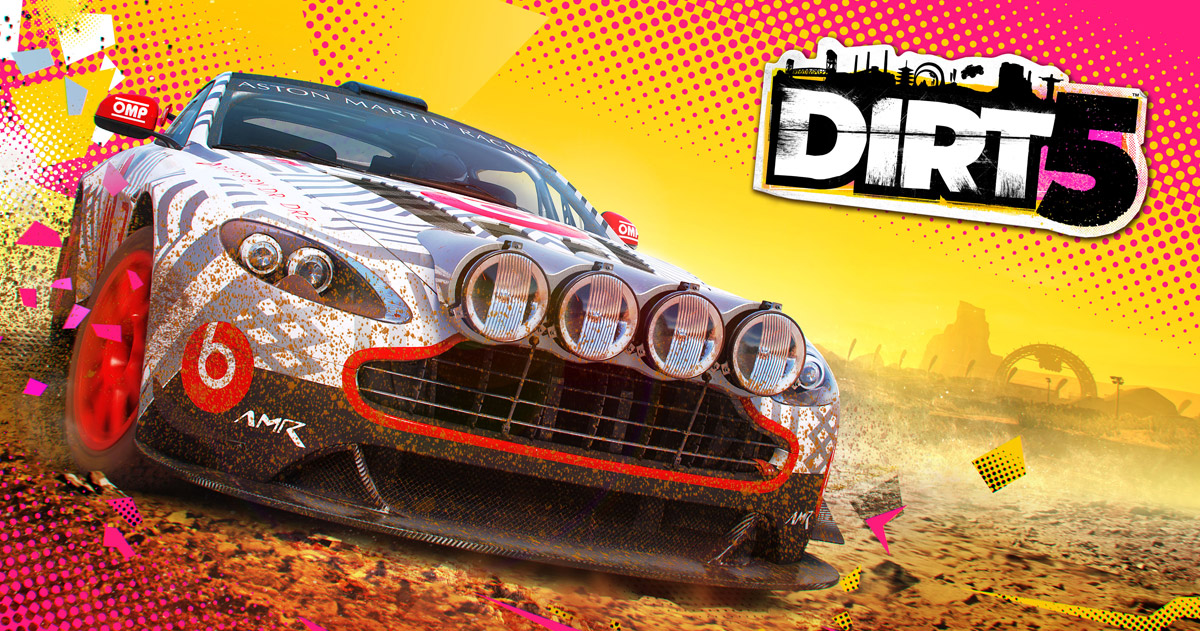 With the stern and serious spin-off Dirt Rally 2.0 catering to hardboiled rally enthusiasts and sim junkies, Codemasters has swerved to reshape its main off-road series into a sort of Driveclub on dirt; Dirt 5 is an accessible and rowdy racer that's easy on the eyes and fun to pick up and play, even if it's ultimately a shade on the shallow side relative to what I've come to expect from these games.
It's maybe meaningful that Colin McRae's old co-driver appears in Dirt 4 for the first time in a Codemasters rally game since Colin McRae Rally 2005, because Dirt 4 feels like a return to the series' glory days. Grist's pace notes, a voice driven into my skull in the late '90s and early 2000s via my ravenous consumption of all games beginning with the word 'Colin,' have transported me back nearly 20 years.
Back then, Codemasters' rally games were the gold standard by which all other off-road racers were judged (at least up until the likes of Richard Burns Rally and WRC: Rally Evolved). Those days are no back with us. Dirt 4 is accessible yet tough, dirty yet beautiful, and it establishes a new standard in rally racing with its well-thought-out career mode and limitless courses. Brilliant, brilliant, fantastic, brilliant, brilliant, brilliant, brilliant, brilliant, brilliant, brilliant
Best Laptops For Students In 2022
My main issue of the career mode is that the apparent variety it provides does not hold up under investigation. I've been playing Dirt 5 for a week and there are still some event kinds that I'm not sure about. For me, Land Rush and Stampede, in especially, blend into one another, and Rally Raid isn't much different.
Path Finder events are a few hill climb time-attacks in a specialty rock bouncer, but while they are the steepest and narrowest, they don't demand a very finessed approach, so I didn't find them as interesting to tackle as I expected. Is this a sprint racing? Well, it feels to be in the wrong game.
Ice racing is perhaps my favorite part of the game; not only does it provide the best showcase for Dirt 5's outstanding lighting and weather effects, but it also provides the most rewarding drifting surface. These ice racing competitions necessitate the most car control, and as a result, I found them to be the most satisfying.
While Dirt 4's custom stage generator was axed, Dirt 5 comes with its own custom content solution: a stunt track editor branded Playgrounds by Codemasters. When career mode ran out of steam for me, I found up in Playgrounds, and I'm quite sure I'll be staying here for a while.
Playgrounds is as close to a modern-day version of the 1990 MS-DOS cult classic Stunts (or 4D Sports Driving) as I've ever played, and it's probably best described as a Dirt-flavoured slice of Trackmania-style crazy. You may not be familiar with this 30-year-old antique, but I used to live in it as a kid.
Playgrounds' editing tools are all fairly simple, whether you're building stacks of smashed cars or giant corkscrews – though I've yet to design something I'm genuinely thrilled with. In the meantime, I'm having a blast tackling the user-created tunes that are already available.
Playgrounds feels like it belongs in a different game in some aspects, but it's a great addition to the Dirt 5 package, especially when combined with four-player splitscreen multiplayer. Dirt 5 is a total 180-degree turn for the main Dirt series, eschewing practically all resemblance of simulation in favor of an unapologetic, arcade-inspired racing experience that borrows from almost every source except its direct predecessor.
It's not particularly deep, and the career mode doesn't offer as much variety as it advertises, but it's fast, frenetic, and extremely attractive, and the crazy and wacky stunt track editor has me hooked.
5 Best Fighting Games You Should Play In 2022
3. Forza Horizon 5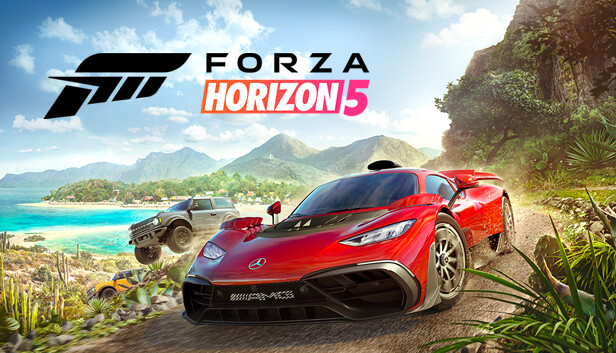 With the release of Forza Horizon 5, the bar for open-world racing has been upped in a variety of ways. A map of Mexico that is larger, taller, and more diverse than any other Horizon game.
A new approach to how the Horizon Festival is built over time, resulting in more one-off events specifically geared to showcase Horizon 5 at its best. Improved tools that enable us to create totally unique events that are nearly indistinguishable from those created by developers.
The lighting, tire smoke, and dust effects have all been greatly improved. Hundreds of new custom parts, rims, and performance tweaks, as well as cars with more personality than ever before. Significant sound enhancements, improved handling, more detailed preferences and options, and expanded online activities are all on the way.
Across the board, it's truly great. To get a sense of how huge Forza Horizon 5 is, let's take a look back at Forza Horizon 4, which was a true colossus of a racing game back in 2018. Playground Games had taken everything of the Horizon games' flawless open-world racing and crammed it with simulated seasons, a revamped shared-world multiplayer, and a date in how the team delivered their tiny automobile stories.
But that was only the beginning; Playground spent the next three years squeezing in many more things. The Festival Playlist, which featured new activities every week. Horizon's very innovative and effective take on introducing the battle royale model to a racing game is The Eliminator. We may take part in custom-built racing, driving, and stunt-based challenges created by others, as well as build and share our own.
What's impressive about Forza Horizon 5 is that it's not simply all of this airlifted to a different region of the world; it's all of this and so much more. After three years in Horizon 4's lovely but somewhat uniform Britain, Playground's fantastically diverse map of Mexico offers an exceedingly fascinating and interesting selection of locations to get lost in.
Horizon 5's tapestry of colorful places and backdrops is more akin to Horizon 3, yet it feels substantially more expansive than even Playground's stunning 2016 Australia riff.
There's Baja, where the sun-baked tarmac hugs the shore as the parched, sandy desert merges with the beach, and deep rainforest, where muddy tracks weave past ancient temples, abandoned airstrips, and thickets.
The beautifully colorful city of Guanajuato, with its maze-like network of cobblestone alleys and tunnels, stands in stark contrast to a tranquil seaside village surrounded on one side by the ocean and on the other by mangroves.
There's windswept grass and rolling green countryside, as well as a stunning gorge that seems like it came straight out of a Western film. The map's interior features a semi-arid desert with tall cactus and tenacious bushes, as well as the high and rocky volcanic peak of Gran Caldera. For soccer hijinks, there's even a massive stadium.
Of course, it's not a flawless replica – like with other Horizon worlds to date, it ignores reality in favor of smooshing together a stylized depiction of Mexico at its most interesting. As a result, we have a great map that is by far the largest in the series.
From atop the Gran Caldera Volcano, you can get a good sense of its size. It's the highest point in any Horizon game, according to the Playground Games team, but you don't have to take their word for it: just drive up there and see how much it dwarfs both Horizon 3's Blizzard Mountain and Horizon 4's Fortune Island expansions.
The tremendous elevation shift not only creates one of the best roads in the series to date – a switchback-filled mountain route that I expect to become a drift heaven for the sideways crew – but it also serves as a stunning demonstration of Horizon 5's massive draw distance. Horizon 5 is one of my favorite games since it makes me feel little in a huge new world.
With far over 500 automobiles, the garage is just as impressive as the map itself, and it easily outclasses all of Forza Horizon's open-world racing competitors.
Granted, there aren't a huge number of cars that are brand new to the franchise – and those of us who have been playing Forza Horizon 4 every week for the last few years will have seen the vast majority of them – but Playground has mitigated this slightly by adding a slew of new rim options and visual upgrades that may help breathe new life into cars you've seen a lot of before.
The livery editor has been updated to accommodate better resolution graphics and designs… but you still can't put decals on glass, which is a bummer.
However, both the cars and the map in Forza Horizon 5 are breathtakingly beautiful. This is true for both the 4K/30FPS quality mode and the 4K/60FPS performance mode on Xbox Series X.
I've been playing largely in quality mode because the frame rate never, ever varies in any mode – it's always rock solid, no matter what – but I'm aware that the visual sacrifices in performance mode are generally so little that I'd have to study freeze frames to notice the difference anyway.
It's difficult for me to pick a favorite visual aspect of Horizon 5, but I believe it's the vastly improved smoke and dust effects – particularly how light interacts with the particles in the air. It appears to be fantastic.
Of course, while Forza Horizon 5's jaw-dropping graphics are sucking the oxygen out of the room, there are so many additional upgrades to the Horizon formula here that it's difficult to know where to start.
With more realistic ABS braking, a snappier steering touch, and suspension adjustments that have resulted in a more convincing off-road feel, the handling tweaks are surprisingly broad. The audio has been completely overhauled, and the number of cars that sound significantly different from one another has increased.
I especially enjoy hearing the real-time effects of my performance items on my car's sound – nerdy behavior aided by the ability to rev the engine while upgrade work. The new event-building capabilities are already resulting in some excellent and imaginative courses, races, and activities being shared among early players, even before the game launches.
With many more props and granular options than Horizon 4's construction tools, I expect some of Horizon 5's user-generated material to be mind-blowingly excellent.
Forza Horizon 5 is a deep and intricate car utopia where revheads and auto geeks can collect, tinker, and explore indefinitely. It's also a highly accessible smorgasbord of racing spectacle open to everyone, from Deluxe Edition aficionados to Game Pass nomads, regardless of driving ability or mechanical expertise.
It's a sentimental homage to the thrill of road-tripping through postcard-perfect holiday scenery, and an occasionally silly but always earnest Valentine to Mexico's world-famous culture.
Top 5 Games Of Game Boy Advance Console
4. Hot Wheels Unleashed
Hot Wheels Unleashed is a charming arcade stunt racer that feels wonderful and looks simply incredible. It's best described as a head-on collision between an itty-bitty Burnout and a small Trackmania Turbo.
Milestone's choice to double down on a kind of racing 64 times smaller than usual has been a complete success, with circuits artistically braided through richly detailed, life-sized surroundings and filled with a catalogue of cars spilling straight out of the toy bucket.
Hot Wheels Unleashed is one of the best, most configurable, most imaginative arcade racers I've played in at least a decade, with complex methods, nasty shortcuts, and unique tools to master. Hot Wheels Unleashed re-creates the world's most popular die-cast cars in their original scale, as well as in surroundings where they're dwarfed by barn-sized basketballs and building-sized boom boxes.
This puts Hot Wheels Unleashed in the same league as pint-sized competitors like Hot Wheels Stunt Track Driver from 1998 or Hot Wheels Beat That! from 2007, rather than styleless flops like Hot Wheels Turbo Racing and Hot Wheels World's Best Driver, which simply supersized the toys to race them like regular cars.
Staying small was a great decision, not just because the ambiance is infinitely more delightful at toy scale, but also because the 1:1 recreations of Hot Wheels cars here are consistently superb.
The collection tends toward newer models – or, at the very least, newer versions of old castings like the legendary Twin Mill, as well as a 50th anniversary edition of the eccentric Dodge Deora, one of the first 16 Hot Wheels ever produced. There are also a few real cars in the mix, which I think adds variety and is ideal for anyone who isn't a fan of cars fashioned like enormous hamburgers.
But the modest selection of film and TV cars are clearly my favorites, and now that I've unlocked the Back to the Future DeLorean, I don't think I'll be racing in anything else.
After completing the campaign, I received some extremely rare original models, which Milestone selected as excellent choices. But I still have a lot of cars to unlock, and it's taking a long time because cars can only be purchased à la carte from a selection of five random models that rotates every four hours of play — not in real time. That seems excessively long; the only thing I want my kids to do for four hours is sleep.
The only other option is to win or buy blind boxes (which, mercifully, can only be purchased with in-game currency) in order to attempt and receive something unusual. Of course, the last time I saved up a stack of these, I opened four of the same automobile in a matter of minutes, which was really inconvenient.
The car models themselves, on the other hand, are absolutely stunning, and every one I've collected so far is an unflinchingly faithful recreation of the miniatures they represent, right down to the tiniest details: the texture differences between plastic and lacquered metal parts;
The subtle mould lines left from the assembly process; the wide range of paint finishes; and the stamped text beneath the chassis bearing the model name and production year. I'm still moving them around and being stopped in my tracks by how amazing they appear.
They look even better after some doorhandle-to-doorhandle action out on track, as impressive as they are out of the box. This is where they begin to resemble the toy cars strewn about my youngest son's room: chipped, scratched, and play-worn by their seven-year-old automotive dictator.
The most remarkable feature is that the damage isn't random or careless; cars lose paint on susceptible corners and raised edges, small scratches develop on larger flat surfaces, black plastic is visible behind the silver coating, and printed tampos are partially rubbed away.
Best Games For Nintendo Switch OLED in 2022
Child-sized fingerprints can be seen – especially on windscreens – and even their plastic tyres are ringed with the kinds of gouges a spotless Hot Wheels car might pick up after an afternoon of pounding the pavement in the proper light. Milestone's ability to play the cars look so real is a big part of what makes playing Hot Wheels Unleashed so much fun.
"All right, Luke," you're presumably thinking. "It's lovely and appeals to the hearts of Hot Wheels fans." "How does it work, though?" Fair! And you've undoubtedly been expecting the other shoe to drop… but, in an unexpected twist, Hot Wheels Unleashed actually handles rather well. Its arcade-style brake-to-drift racing is basic and easy to pick up, but the air controls have a lot of nuance.
The air controls, if learned – or at least partially tamed – can be used to reveal covert shortcuts, sail over opponents, or recover a misguided jump. Boost accumulates quickly, yet the greater your car's core stats are, the less boost you'll have available.
This presents an intriguing balancing act, as choosing a car that is overall weaker will provide you with extra boost to compensate. Personally, I prefer to upgrade my cars to the highest level possible while working with fewer boosts because I believe I am faster this way… I believe.
There are four levels of AI, with the slowest appearing to be the most forgiving of errors and so a decent starting place for the young or inexperienced. Medium was a startling step up for my kids — it's lot less forgiving, and they often struggled to catch up to the pack after even a single respawn – but it was far more rewarding for me.
Hard and above actually necessitates the use of upgraded cars. Hot Wheels Unleashed is an unexpected and amazing arcade racer that is fun, fast, and even photorealistic at times.
This miniature racer exceeds all expectations with incredible attention to detail, outstanding circuit design, and an approachable handling style that nonetheless rewards high talent. Although the racing is small, make no mistake: this game is a lot of fun.
5. Riders Republic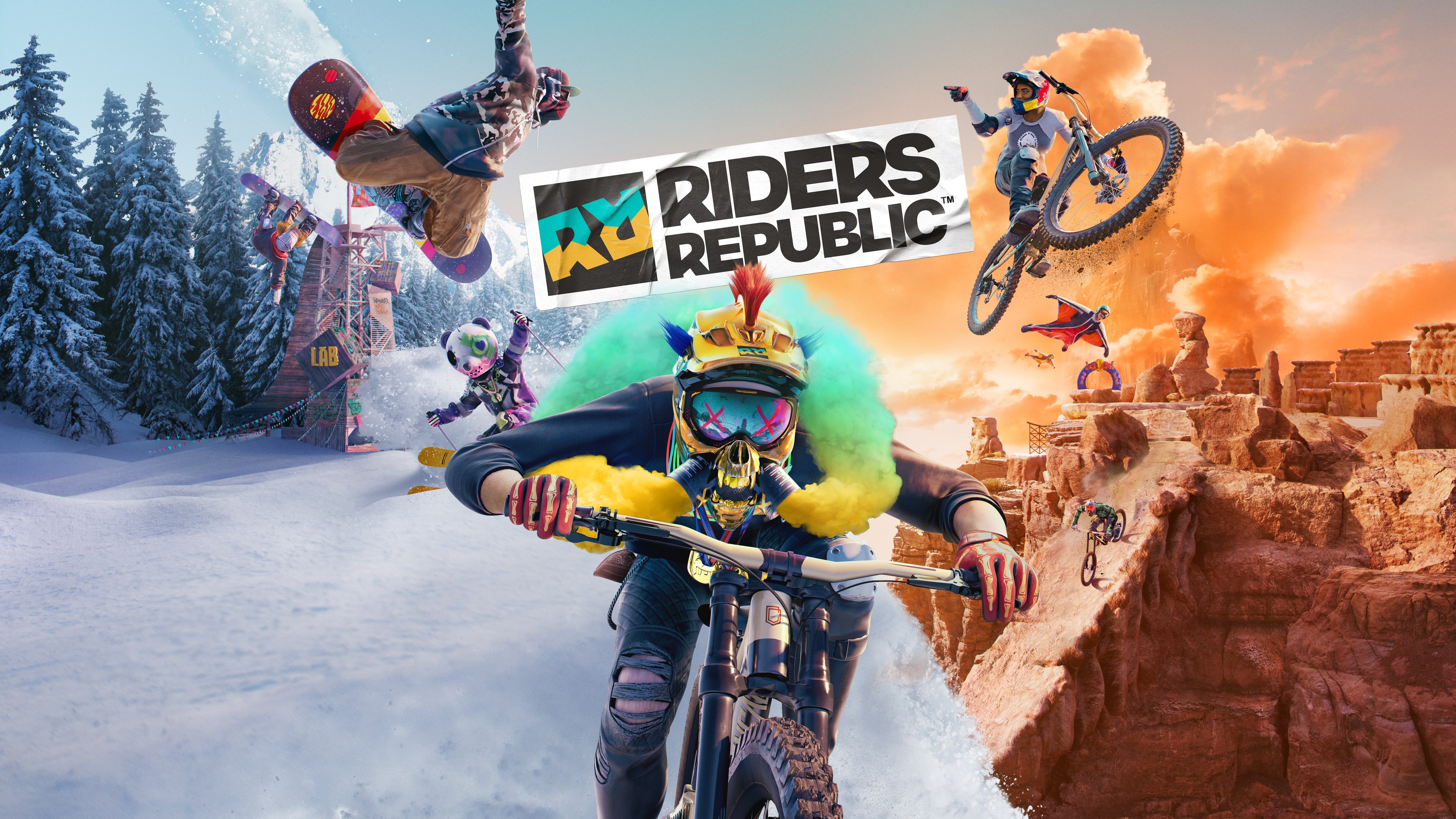 Rider's Republic, like Ubisoft's The Crew series before it, tries to jam the engine of a high-octane arcade racer beneath the hood of a large online open world – but this time the engine is your legs and the hood is a series of extreme sports events that would make the late 1990s blush.
It's a tried-and-true premise, but what's really impressive is that (apart from the occasional game crash), it consistently delivers the ultimate downhill sports fantasy. Riders Republic aroused the extreme sports fanatic in me and kept me captivated for over 60 hours and counting, whether I was blasting into the sky in my rocket-powered wingsuit or sweating bullets as I finished obstacle courses on my bike.
If you've played any of The Crew or Forza Horizon games, you'll recognize the structure: you explore a beautiful open-world, compete in exciting races and trick contests, search for collectibles, and unlock better gear and more difficult activities as you progress – except instead of driving vehicles cross-country, you'll be scream down mountains on a bicycle, wingsuit, snowboard, and pair of skis.
Top 5 Games Of Game Boy Advance Console
Riders Republic clings to the tried-and-true open-world racing game premise, but having an extreme sports version of traditional racers isn't necessarily a negative thing.
Every one of Riders Republic's sports is a thrill to participate in, whether you're catching air in a snowboard trick competition or flying through it in a wingsuit race. Riding a bike requires a high level of precision and control over your pedalling stamina meter, which becomes more difficult depending on the terrain. For example, riding a bike in the snow is a recipe for catastrophe and should be avoided at all costs.
Using skis or a snowboard, on the other hand, is all about maintaining control of your speed and momentum while you glide across more slick terrain. Skis and snowboards, in contrast to biking, perform poorly on rougher terrain such as mud and pavement.
In the meanwhile, the wingsuit requires you to channel your inner daredevil and glide or rocket dangerously close to hard objects at high speeds. Mastering each of Riders Republic's gnarly machines is difficult, diverse, and guaranteed to result in a few humorous but unpleasant spills.
The events you'll use them in can be just as diverse, hurling you down dozens of mountain sides with a variety of objectives to keep things interesting. Speed is the word of the game in races, and they can be tense affairs that put your reflexes and guts to the test as you shred downhill, fly over gaps, and avoid obstructions.
But, in the vein of previous arcade sports games like Tony Hawk's Pro Skater, you'll also need to master your showmanship skills in stunt competitions, where the key to success is pulling off tricks and grinding on rails to rack up points.
Mastering each course as I improved my gear, advanced in my extreme sport jobs, and unlocked new contests was consistently satisfying, and the vast amount of things to accomplish ensured that the loop never became monotonous.
Best Games For Nintendo Switch OLED in 2022
For example, after pounding my head against the wall in a particularly difficult rocket wingsuit race, I took a break to play in snowboard trick contests and felt as if I'd jumped into a completely different game. With so much to do, I was never bored with enough of Riders Republic to put it down for lengthy periods of time, which is an impressive feat considering how easily I get bored.
There are plenty of other things to do on the map, whether it's looking for collectibles, seeing beautiful sights, or discovering organic events like hidden stunt activities, some of which require you to complete insane tasks like clearing an impossibly large gap or riding a tiny steel beam across a canyon.
Surprisingly, the map combines seven real-world national parks and 45 real-world sites into one enormous region, allowing the icy Grand Teton Summit to sit happily beside the craggy Angel Arch.
This weird mash-up of real-world sites and incredibly diverse biomes is not only a sight to behold, but it also makes one map feel like several, each with its own prominent features, vivid landscapes, and drastically different bombing trajectories. You'll eventually reach a point where you may participate in more difficult activities, such as Big Events and Boss Events.
Unfortunately, they don't live up to their moniker, as they essentially feel like somewhat extended versions of the usual events. Rather than doing something insane like Forza Horizon's Showcases, Riders Republic uses these events as a kind of skill check to ensure you've accumulated enough stuff and improved your skill to get to the next bracket of tasks.
That's nice, but it's not as exciting as I'd hoped for from a game that continually screams its over-the-top traits at you.
As you go through Riders Republic, you'll unlock new gear that will make the going much easier. A better snowboard can make you quicker in deep snow that would ordinarily slow you down, while a better rocket wingsuit with greater stats will make it easier for you to turn and use your rocket boost for longer.
New gear is required to compete in the most competitive activities, and while it is possible to compete with inferior gear, those who have grinded (literally and figuratively) for better gear have a significant advantage.
As a result, rising up and acquiring new gear becomes a top objective, as well as an addicting aspect of a sandbox that already provides dozens of reasons to keep racing.