Both ASUS and HP are well-known laptop manufacturers. HP has a considerable global market share of 24%, whereas ASUS has a market share of roughly 7%.
However, our experts believe that ASUS is the superior laptop brand due to its more creative goods. In this article, we'll look at the differences between ASUS and HP laptops. We'll compare the specs and features of each brand's most recent laptops. You can learn the tasks they excel at from here.
Best Laptops For Graphic Designer in 2022
Which is better, ASUS or HP?
ASUS is superior since it offers a diverse choice of innovative laptops. ASUS laptops are suitable for use in the fields of business, design, and gaming. Furthermore, they are more cost-effective than HP laptops. HP laptops are well-made and dependable, but they're best suited to business or academic use.
HP also makes high-end laptops, but they're expensive. ASUS computers are compact, light, and thin. They're also reasonably priced. All of ASUS' laptops are built using high-quality materials. Even low-cost ASUS laptops appear to be capable and professional.
Lenovo VS Dell | Which is better
TOP PICK MODEL
The ASUS ZenBook 13 is a fantastic notebook for all-around use. The processor is an Intel Core i7-1165G7, and the graphics card is an Intel Iris Xe.
It is appropriate for mild gaming because of these components. The ZenBook 13 costs less than $1000, but it delivers excellent performance for the money. The tiny, light, and sleek design of this ASUS laptop make it a superb portable option.
HP Vs ASUS: Business, Gaming, & Everyday Use
In many conditions, HP and ASUS laptops perform admirably. For high-powered gaming and design, the ASUS Rog series is ideal. HP laptops are ideal for general-purpose corporate use.
ASUS wins for everyday activities like browsing or watching Netflix because most of their models have superb, high-resolution screens.
Are Gaming Laptops Worth It ? [Or a Waste of Money?]
1. BUSINESS
HP laptops are good for business. There are many options available, including 2-in-1s and notebooks. HP also manufactures inexpensive laptops that are well-built and dependable for less than $400. These laptops are appropriate for most corporate and educational applications.
The EliteBook x360 1040 G7, for example, is a more premium business laptop from HP. The EliteBook is a stunning machine with a battery life of approximately 15 hours.
Although ASUS produces good business computers, the company does not have as many as HP. The Asus ExpertBook B9450 laptop is a fantastic machine. It's small, sleek, and boasts a battery life of more than 16 hours.
WINNER: HP is the winner since it has a larger selection of excellent business laptops.
2. GAMING
The OMEN line of laptops from HP is where you'll find the best gaming laptops. The HP OMEN series offers excellent gaming hardware at a fair price. HP offers AMD processors as well as Intel 10th and 11th generation chips, as well as fast NVIDIA GeForce video cards.
These laptops are ideal for gaming on the mid-level. The ASUS ROG range of gaming laptops is amazing. Some of the most powerful laptops are available in the Zephyrus range. The Asus ROG Zephyrus G15 features AMD Ryzen 9 processors and Nvidia RTX 3070 graphics.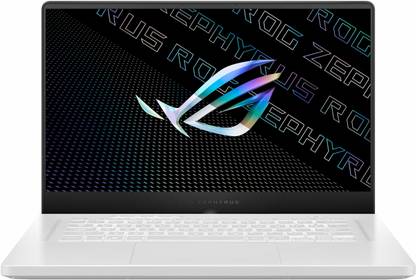 With these specifications, the G15 is an excellent gaming laptop for the money. It is also lightweight and has long battery life.
For affordable gaming, ASUS is the best option. The ASUS TUF 17.3″ Full-HD monitor costs less than $1000, but it has enough power to tackle games like Fortnite and Grand Theft Auto V.
The ASUS TUF combines power, speed, and price to provide a high-end gaming laptop with a mid-range price.
WINNER: ASUS' gaming laptops are superior to HP's. ASUS laptops offer more computing power for the same price. HP laptops are better suited to gaming at the mid-level. ASUS is capable of running AAA games such as Doom Eternal and Resident Evil 3.
3. EVERYDAY USE
For everyday use, HP and ASUS manufacture excellent laptops. Both brands provide a wide range of laptops that are ideal for surfing the web or watching Netflix. Laptops for everyday use don't have to have the most up-to-date features and hardware, but they do need to be well-built and reliable.
At every price point, HP produces robust, durable computers. If you're on a tight budget, HP is a great option. For regular customers who seek a more current laptop, ASUS has excellent features.
The Chromebook Flip C436 boasts a sharp 1080p display and remarkable power for a Chromebook, while the Zenbook series has a premium-looking brushed aluminum chassis. Furthermore, several ASUS laptops include stunning OLED screens. While HP makes good cheap laptops, ASUS is the best value for money in every way.
WINNER: For everyday use, ASUS is the best. High-resolution screens and creative designs, such as the ASUS ScreenPad, account for this supremacy.
BEST LAPTOPS FOR REAL ESTATE AGENTS
In-Depth Look At ASUS Laptops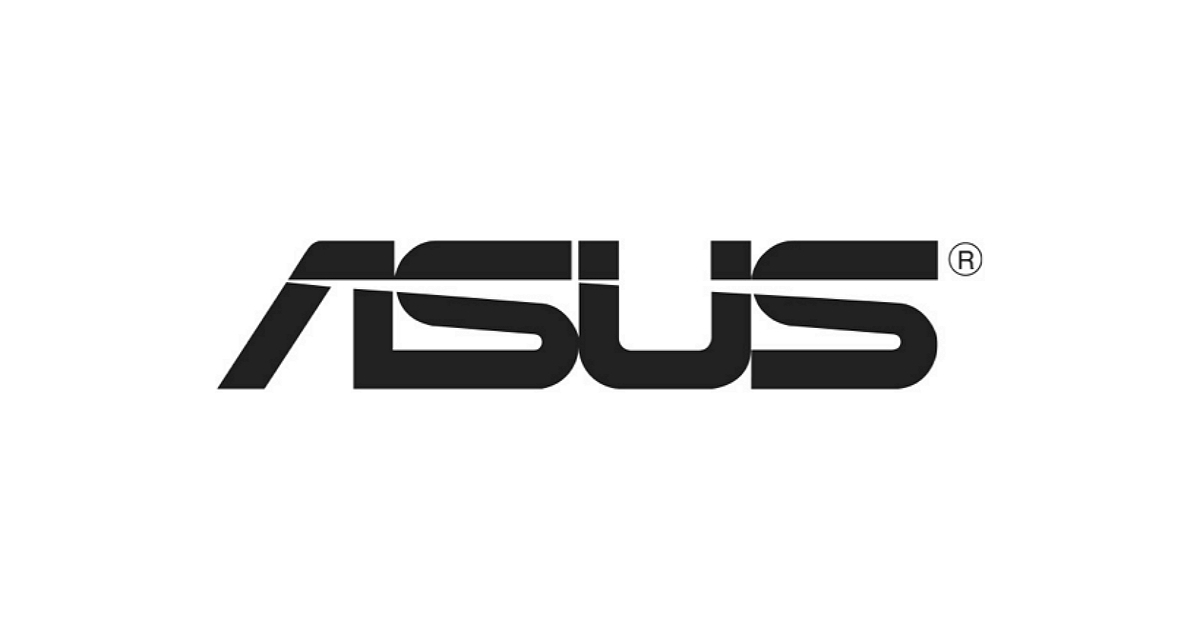 Four ex-Acer employees founded ASUS in Taiwan in 1989. Because of its exceptional value for money, the brand has established a strong footing in the market.
It has recently begun to produce well-received gaming laptops. Superb gaming and video editing capabilities, innovative features, design, good value for money, budget gaming alternatives, GRAPHICS, ASUS offers laptops with excellent graphics for gamers, designers, and video editors.
For gamers, the ROG series is ideal. Several ASUS models, like the popular Zephyrus line, boast cutting-edge graphical specs for high-end gaming. The NVIDIA GeForce GPUs in the Zephyrus is the most recent.
The AMD RyzenTM 9 5900HX Processor and NVIDIA® GeForce RTXTM 3080 are included in the Asus ROG Strix SCAR 17 G733. High-end Asus laptops can handle today's resource-intensive games.
The Asus ZenBook Pro 15 is a fantastic video editing laptop. It's small and light, yet it packs a punch in terms of graphics. This laptop's Nvidia GTX 1050 Ti GPU makes it ideal for even sophisticated video processing.
Laptops for GoPro video editing
1. UNIQUE FEATURES
ASUS is known for its laptop innovation. The ASUS ScreenPad is a fantastic feature for both gaming and everyday use. The screenplay replaces the mousepad as a secondary screen.
It's a great way to make the most of your screen real estate, and it may be used to handle tasks on the main screen, launch additional apps, or access additional toolbars. It's a fantastically inventive feature.
A ROG XG Mobile dock is available for the Asus ROG Flow X13. This external graphics card is small and lightweight. However, it delivers an outstanding performance. Despite being lightweight, compact, and portable, the ROG Flow X13 may be a high-end gaming laptop thanks to these specifications.
Laptops For Video Conferencing
2. DESIGN
ASUS laptops are elegantly designed. The laptops from this brand are small, lightweight, and modern, with high-quality materials. Even low-cost ASUS laptops have a high-end appearance and feel. The VivoBook Flip and Chromebook models are clean and simple.
The ASUS ROG and ZenBook series have garnered numerous design accolades. With a ScreenPad that replaces a standard touchpad, the ZenBook Pro has a remarkably slim appearance. The ScreenPad is a touchpad with an interactive LCD on top.
ASUS received a record-breaking 26 Red Dot Awards for outstanding product design in 2020. These laptops are comfortable to use, effective, and long-lasting.
3. PRICE
ASUS is known for producing high-quality laptops at reasonable rates. It manufactures laptops for every market area, from affordable to high-end. While ASUS' low-cost laptops are remarkable, the company's mid-and high-end models provide the best value for money.
ASUS gaming laptops range in price from $1000-$5000, but they offer higher specifications than their competition.
The ASUS Chromebook Flip is a fantastic bargain. It's best for everyday usage or college, as are most laptops of this type.
The ASUS Chromebook is distinguished by its superb build quality and design. It has a touchscreen, an Intel Core processor, and a 1080p display. For the price, the ASUS Chromebook is fantastic.
4. SUMMARY
ASUS makes amazing gaming and design computers. The brand is known for its excellent design and high-quality materials. ASUS laptops have a sleek, modern, and fashionable appearance.
The ASUS brand is known for its innovation. The company is constantly experimenting with new ideas and has created interesting features such as the groundbreaking ScreenPad. ASUS provides great value for money. For the price, its computers boast high-end specifications.
In-Depth Look At HP Laptops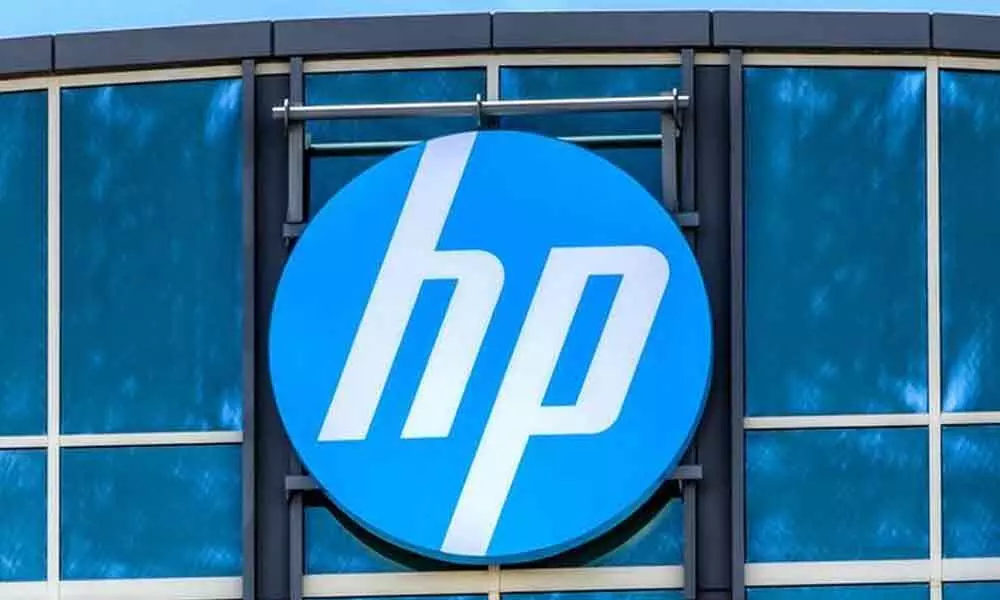 Hewlett-Packard (HP) is a company based in the United States that was founded in 1939. It manufactures corporate and consumer PCs, laptops, printers, and other electronic devices.
The corporation has a great reputation for creating high-quality goods on a global scale. HP laptops are noted for their excellent design and build quality, as well as their innovation, performance, and long battery life. They also have a large assortment and availability.
HP laptops are well-designed. The HP Elite Dragonfly G2 is a small and light laptop that exemplifies the company's best work. This business laptop is among the best available. This 2-in-1 laptop is fantastic because of its 4K Ultra HD screen and fast Intel 11th generation processor.
The HP Elite Dragonfly G2 has a nice look and feel to it. The construction is robust and sturdy. It's an excellent business laptop. The HP Spectre x360 (2021) is yet another attractive laptop. It has an exquisite 2-in-1 design and a gem-cut chassis. Bang & Olufsen speakers are included in the HP Spectre, making it a high-end and elegant laptop.
HP laptops are solidly constructed. A silver aluminum frame and strong screen hinges are found on many of the new HP laptops.
HP laptops are strong and durable, with a lengthy track record of reliability. The keyboards are responsive, and the plastic and aluminum shells are well-made. A laptop must be robust, and HP's line of well-made computers is quite dependable.
1. INNOVATION
HP makes several cutting-edge laptops. The HP Elite Dragonfly is constructed from ocean-bound polymers, while the HP Envy 13 has a special wood edition.
HP is no stranger to using unusual materials; the superb Spectre Folio is bound in leather. HP's ingenuity extends beyond the building materials it employs. It has also made significant investments in Vapor Force Technology, a cooling fan technology. That's great news for gamers whose laptops frequently overheat.
Best Gaming Laptops under $1000
2. PERFORMANCE
HP laptops with the highest performance are available. The HP ZBOOK STUDIO G8 is a desktop computer with a lot of power.
It's a great paradigm for gaming, design, data analytics, and other applications. It's slim, light, and attractive. The ZBOOK is equipped with an Intel Core i9 vPro processor and a selection of high-end graphics cards.
3. BATTERY
HP is continually looking for new ways to extend the life of its batteries. The Adaptive Battery Optimizer technology was created specifically for gaming to reduce premature battery wear. It may be found in the Pavillion and Omen series right now.
Long battery life is a huge plus for business computers. HP has several laptops with sufficient battery life to get you through the day. The HP EliteBook x360 1040 G7 boasts a 15-hour battery life, whereas the HP Spectre x360 has a battery life of over 13 hours.
4. WIDE AVAILABILITY & SELECTION
HP controls a sizable portion of the global laptop industry. As a result, finding an HP laptop is quite simple. This also makes repairs and finding replacement parts simple. HP has a wide range of laptops to choose from.
Although some of the budget versions are a touch rudimentary, there are some good deals to be had at all price points. A Chromebook with an 11-inch display costs roughly $250.
They aren't the quickest computers, but for the money, they boast a bright, sharp display. As previously said, the Envy 13, Spectre x360, and HP Dragonfly are all excellent mid-range and high-end laptops.
5. SUMMARY
When it comes to design and build quality, HP laptops are among the best. While many of HP's affordable laptops aren't particularly powerful, they appear to be well-made and professional.
HP laptops with higher prices are known for their exceptional performance and high-level specifications. Finally, HP offers a diverse range of laptops to pick from.
FAQs About HP vs Asus Laptops
1. Is Asus a reputable company?
Yes! ASUS is a well-known laptop manufacturer with a reputation for high-quality components. They don't have as much bloatware as other operating systems, so you'll have a more simplified experience when using it daily.
2. Why is Asus less expensive?
Some people mistakenly believe that ASUS laptops are cheap because of their low-quality hardware, however, this is not the case.
Due to its sales approach and more simplified manufacturing process, Asus can offer its goods at a considerably lower price point than HP. They don't have as many models in each category as HP (which makes them less efficient), so they can decrease costs, which translates to discounts for you!
3. When Should You Opt For Asus?
Asus laptops are ideal for people looking for a good deal. This brand can suffice for most customers' needs if you just need something basic with some extra features like an SSD or long battery life.
4. When Should You Use HP?
The HP line is better suited for your needs if you're looking for a more powerful laptop with performance that can handle all types of multimedia.
They feature excellent gaming laptops such as the OMEN 15-dc0051nr or the ENVY 17t Touch Laptop PC, which are ideal for watching Netflix movies and playing games at high frame rates!
Conclusion: Should I Buy An ASUS Or An HP Laptop?
If you're searching for a business laptop, and HP is the way to go. If gaming or style is more important to you, an ASUS laptop is the way to go. HP business laptops are stylish, durable, well-designed, and offer long battery life.
These characteristics make them excellent for daytime travel and employment. While HP makes some great gaming laptops, ASUS is the best choice. The ASUS ROG series provides exceptional performance at an affordable price. Similar HP laptops will set you back far more.
Both brands have affordable options. HP offers a variety of laptops for around $600. While some of HP's budget models aren't particularly powerful, they offer great value for money. ASUS offers a limited number of laptops under $600, mostly VivoBooks and Chromebooks.
These laptops are attractive and provide competitive specifications, but HP remains the better option for laptops around $600.